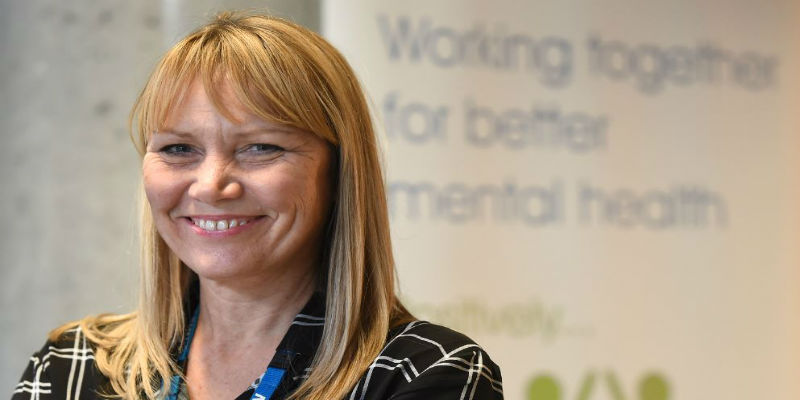 LD nurses not only focus on improving or maintaining a patient's physical and mental health, they must also help them tackle any barriers to living a full and independent life. They may be involved in helping them learn the skills to get a job - another important factor in supporting them to lead a healthy life. With several high-profile reports highlighting the inequalities and greater ill health suffered by those with learning disabilities, the role of LD nurses in challenging these problems has never been more important. It has also helped highlight the importance of having LD nurses in leadership roles to drive change in their own organisations and beyond.
Sue Bridges, Professional Lead for learning disabilities and autism at Norfolk and Suffolk NHS Foundation Trust, has worked in the learning disabilities field for 29 years. She is passionate about ensuring there are high quality services for people with learning disabilities and they have equal and equitable access.
Skills Framework
Having worked in a number of roles at local, regional and national level, Sue recently started her new post as professional lead (LD/autism). She will help ensure that the trust implements the LD Core Skills Framework so all mental health staff are educated to meet people's needs. This includes important work with the University of East Anglia and University of Suffolk, ensuring the future workforce are ready to help these patients.
"It's an exciting time to be a learning disability nurse leader," Sue said.
"The national agenda is moving quickly and with a range of new guidelines and frameworks now available, LD nurses have the ability to influence future care provision in different roles across the sector."
Sue said LD nurses were able to think "holistically" and offer person-centred care, making them influential when dealing with other care providers. "The continued employment of LD nurses in multiprofessional teams across health and social care is essential to ensure positive progress," she added.
'Great Privilege'
Sue said being in a position where she was able to advise a large mental health organisation was a great privilege.
"To embed a change in culture and ensure that mental health services meet the needs of all service users is challenging," she said.
"Through influencing change strategically and having local champions on board means that the ability to move in the right direction is an exciting prospect."
RCN members interested in learning more about LD nursing and helping influence policy and practice can join the RCN Learning Disability Nursing Forum.