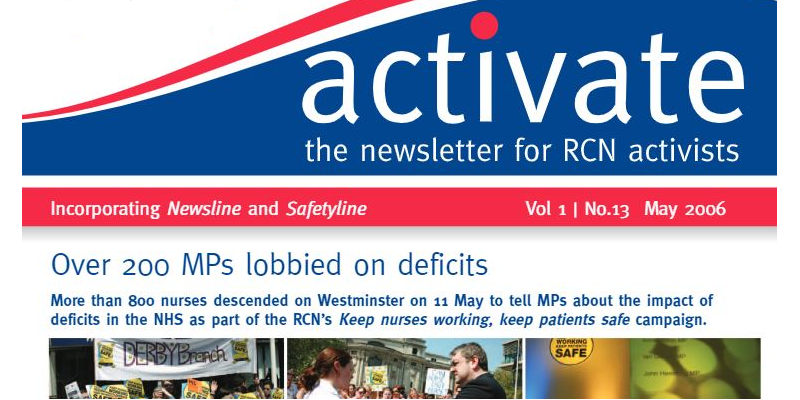 'More than 800 nurses descended on Westminster…' want to know more? We now have a collection of the RCN's Activate magazine in our digital archive, but this is just the start. Hear the RCN's voice through its member magazines.
We've recently made back issues of the RCN's members magazines available to browse in our digital archive. Check out past issues of 'Activate', the History of Nursing Newsletters and RCN Bulletin Magazine and more. You will find RCN member magazines dating from 2002 to 2019.
We've also added back issue of the RCN Student magazine, RCN Health + Care (formerly RCN HCA's and AP's magazine) and Safetyline into this unique collection. This is only the first phase. After pausing this project during COVID, we're planning on digitising the complete sets of these RCN produced magazines.
For now, you can enjoy checking out how RCN kept its membership up to date over the last seventeen years. Take a look for yourself on our
digital archive here
.