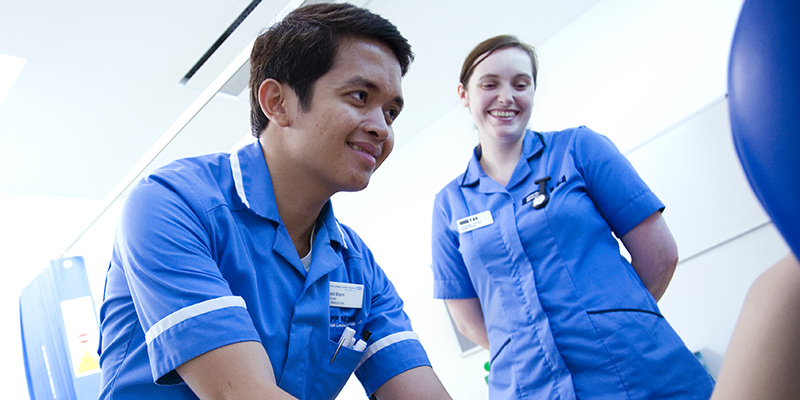 The number of nursing applicants in England has fallen by 23% since 2016, according to the latest figures from UCA, the universities admissions service.
There were 43,800 applicants in England in January 2016 and 33,810 in January 2017.
This means 9,990 fewer people have chosen to study nursing compared to last year.
The RCN has consistently warned the Government that the decision to charge fees to nursing students in England, and replace NHS bursaries with student loans from September 2017, would result in decreased applications.
The Government said removing funding would create an extra 10,000 training places this parliament, and encourage more people to enter the profession.
Janet Davies, RCN Chief Executive & General Secretary, said: "We warned the Government the removal of student funding would see a sharp drop in nursing applications. These figures confirm our worst fears.
"The nursing workforce is in crisis and if fewer nurses graduate in 2020 it will exacerbate what is already an unsustainable situation."
She added: "The outlook is bleak – fewer EU nurses are coming to work in the UK following the Brexit vote, and by 2020 nearly half the workforce will be eligible for retirement.
"With 24,000 nursing vacancies in the UK, the Government needs to take immediate action to encourage more applicants by reinstating student funding and investing in student education – the future of nursing, and the NHS, is in jeopardy."
What are your thoughts on student funding? Email bulletin@rcn.org.uk