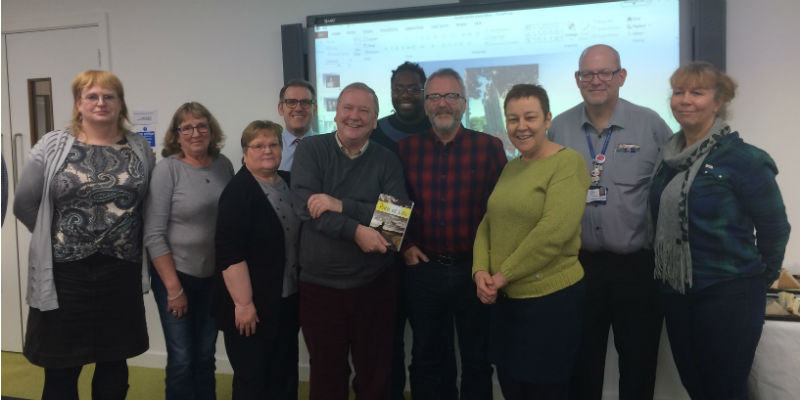 His term of office as chair of the board and his time serving on the Northern region board and RCN Council both come to an end on 31 December 2017.
"We would like to express our deepest gratitude to Gordon for all his hard work on behalf of the college. His contributions to both the board meetings and RCN Council meetings have been greatly valued and will be missed," said RCN Regional Director Glenn Turp. "He has been a wonderful regional ambassador at national level, serving as chair of the Membership and Representation Committee."
"It's definitely goodbye for now but I am going to stay on in my trust as an active representative," said Gordon (pictured in the checked shirt). "My last board meeting had a packed agenda, so they kept me busy to the end! I have mixed feelings about moving on. I'm semi-retired now so I've been looking forward to having a bit more time to do things on my bucket list. It is an exciting time with all the changes going on in the College so I wish everyone involved in driving the new ways of working the very best. Special thanks to all the staff at Avalon House who have helped me in my roles - I've really enjoyed them."