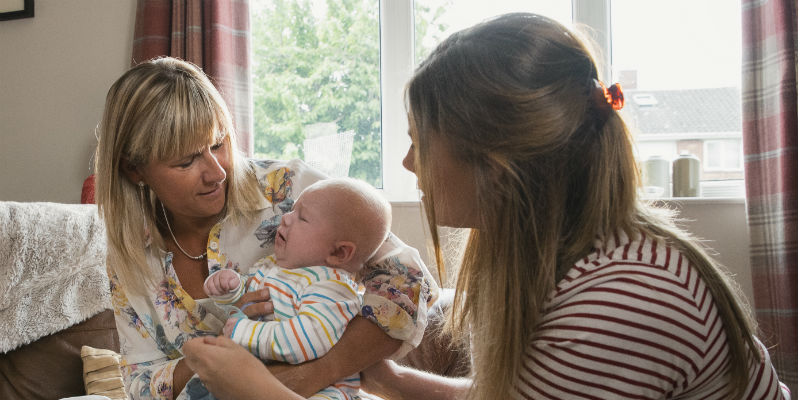 A new report published by the Health and Social Care Committee calls on the Government to kick-start an "Early Years Revolution" to improve support and services for children, parents and families.
The report, titled "First 1000 days of life", agrees with recommendations from the RCN including the need to draw up a national strategy to bring services together and to review the commissioning for health visiting and school nursing.
Fiona Smith, RCN professional lead for children and young people's nursing, said: "Improving the health and wellbeing of the youngest children should be a major priority for every society and it is right that this report recognises the importance of health visitors in a child's first 1000 days of life.
"Health visitors work on the frontline in local communities and make vital interventions from birth, helping to prevent illness and promote health and wellbeing – however, Government ambitions to increase the size of this workforce in England were not underpinned by a comprehensive workforce plan and as a result numbers are now flat-lining.
"The committee's call for an "Early Years Revolution" is one that the government and NHS England must demonstrate they share through investment, not just in health visitors, but in all parts of the nursing workforce that support children and young people.
"Anything less will see this revolution remain words on a page with families missing out on the very interventions that can be the difference between leading a healthy life, and not."