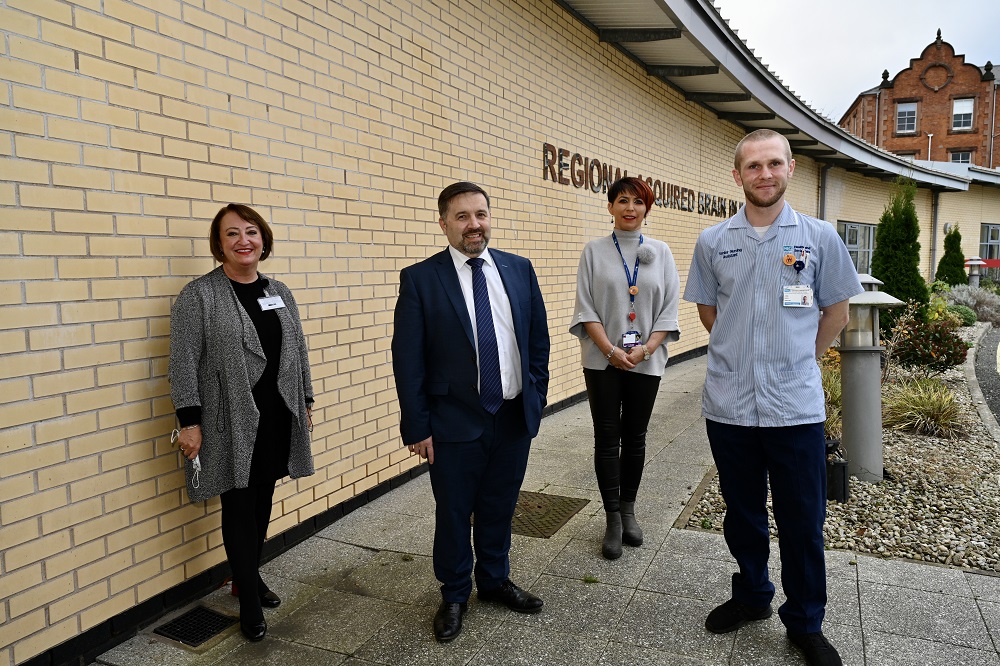 RCN representative and senior nursing assistant, James Burch, was delighted to welcome the Health Minister, Robin Swann to Musgrave Park Hospital in the Belfast Trust alongside Fiona Devlin, RCN Northern Ireland Board Chair.
The Minister met a number of nursing assistants in the trust to thank them for their invaluable contribution to patient care.
Elsewhere, various events were hosted by RCN members and staff in hospitals, nursing homes, nursing agencies and the community.
RCN Northern Ireland Board Chair, Fiona Devlin said:
"Nursing support workers are the backbone of our wards, clinics and community teams, caring for everyone, from children to adults, in all aspects of physical and mental health. They have a critical role to play in delivering high quality care and excellent outcomes for patients, working independently, alongside nurses and as part of wider multidisciplinary teams in all health and social care settings.
"Thank you to everyone who took part in Nursing Support Workers Day and recognise the vital, skilled and compassionate work they do."
Director of the RCN in Northern Ireland, Rita Devlin said: "We want to build on the success of last year's celebrations and ensure that the contribution of Nursing Support Workers to health and social care is recognised by employers, politicians, patients and their families.

"The past few years have been difficult for the nursing family as we continue to face severe challenges as a result of Covid-19. But today was a celebration of the incredible work that our nursing assistants and health care assistants do every single day."