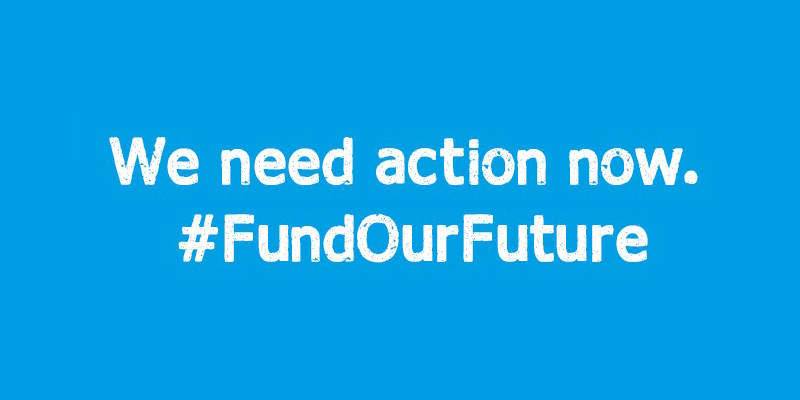 Today the Office for National Statistics (ONS) has announced that unpaid student debt should be treated as capital government spending rather than government lending.
This change would mean an increase in the government's budget deficit with student loan debts that are likely to be written off in the future reflected as government spending now. Currently this debt is not counted on the deficit until it is wiped off 30 years after a student graduates.
Since 2017 when the bursary was removed, students wanting to study nursing in England have had to take out loans to fund both their tuition and to support themselves while studying. Research carried out by the RCN shows that in 30 years' time the Government will have to write off £1.2 billion in unpaid debt from these loans each year.
Acting RCN Chief Executive Dame Donna Kinnair said: "This highlights the false economy of slapping high debts on students who are never able to repay them. For nursing students, we know it was the removal of their bursary and being hit with taking on this level of debt for the first time that meant applications began to dwindle.
"This announcement by the ONS further supports what the RCN has been calling for – it makes more sense to spend money now to encourage people to study nursing."
The RCN's Fund Our Future campaign has been calling on the government to look again at how it funds nursing higher education, including putting a minimum of £1 billion a year back into the system to support nursing students.
Donna said: "This change means the Government has now been given a perfect incentive to immediately inject at least £1 billion a year into nursing higher education in England. This is essential to arrest the decline in nursing student numbers and ensure there are enough nurses to keep patients safe."
Since changes to nursing degree funding were announced in 2016, there has been a large drop in applicants to nursing courses and in September this year nearly 900 fewer nursing students started at university compared to the same time in 2016.
There are already almost 41,000 nursing vacancies in England alone. Without action now this could rise to at least 48,000 in the next five years, because there won't be enough newly qualified nurses to address this shortfall.
Donna added: "Workforce shortages are the biggest issue facing health and social care – the Government and NHS England must take decisive action now to secure the future of safe patient care by attracting more people to study nursing.
"We want to see decision makers made accountable for ensuring there are enough nurses to keep patients safe, and to make that happen there must be enough nurses available - investing now is how we ensure that."