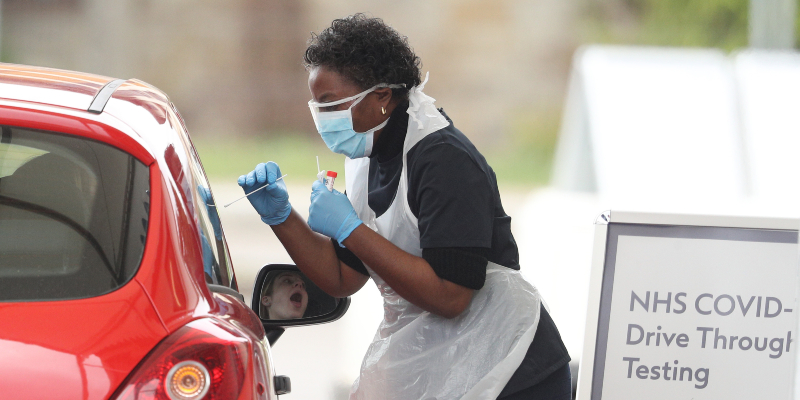 Startling discrepancies exist in the capital between the offer and accessibility of COVID-19 testing for those working in the NHS versus those working on temporary contracts or outside the NHS, such as social care settings, according to a recent RCN survey.
The UK-wide survey of more than 22,000 health and care workers ran over the same weekend as the Government's announcement of testing expansion.
Findings for London show that 75% of all respondents said they had not been offered a test and, of those, 49.7% said that they did not know how to access testing. RCN London also found that for health and care nursing staff in the capital 9 in 10 temporary staff had not been offered COVID-19 testing, compared to almost three out of four permanent staff. The survey also found that:
• 80% of those working outside of the NHS had not been offered a test, compared with 74% in the NHS.
• In care homes, around 67.6% didn't know how to access tests, and with temporary staff, this figure was 65.9%
• Of the staff who were offered testing, 78.8% were able to access it.
Lisa Elliott, RCN Regional Director for London, said:
"Far too many of our members are still telling us they had not been offered a vital test for COVID-19. We are especially hearing from members working outside the NHS, and there is a very real risk some may fall through cracks in the system. We cannot afford for this to happen.
"All health and care staff working across London must be able to access testing so they can work safely, without worry and provide safe care to patients. We recognise that new ways of booking tests have been set-up to improve access and we will be closely monitoring to ensure all those who want or need one receive a test as a matter of priority."