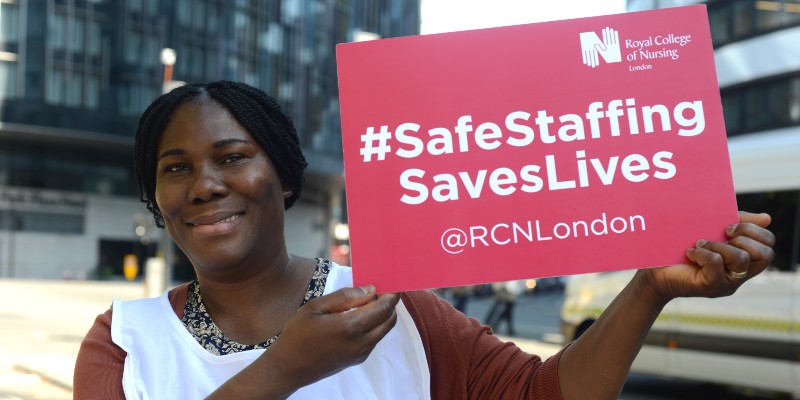 Responding to the report NHS vacancies in London: How to fill the gap, by the Labour Group in the London Assembly, RCN Operational Manager, Mark Farmer, said:
"Today's report yet again highlights how the cost of living crisis for London's nursing staff is a significant driver for the nursing shortage in the capital. It echoes what RCN members told us in our recent report,
Living in the Red: the cost of living crisis for London's nursing workforce
: 57% of them are either considering or definitely leaving the capital in the next five years, with accommodation (84%) and travel (60%) cited as the two main factors.
"With over 10,500 vacant nursing posts in the NHS in London, our members are telling us that services are under greater pressure than ever before: appointments are being cancelled, waiting times are longer and patient care is being left undone. This is why our members have been actively campaigning across London and calling on the public to support the RCN's
Staffing for Safe and Effective Care
campaign."
"Now, more than ever, the Mayor and health and care leaders need to work together to support employers to take practical steps to stop valuable nursing staff from leaving the service at a time when patients need them most.
"The report sets out some very practical measures that could go a significant way in supporting employers to retain nursing staff and, crucially, attract more nursing staff in the future. RCN London supports the report's recommendation that calls for NHS surplus land to be used to deliver more affordable homes for nursing staff, as well as the introduction of a London Living Rent.
"However, these measures will only work if they are accompanied by free travel for all nursing staff in the capital. RCN London is ready and keen to work with the Mayor and Transport for London to make this a reality."