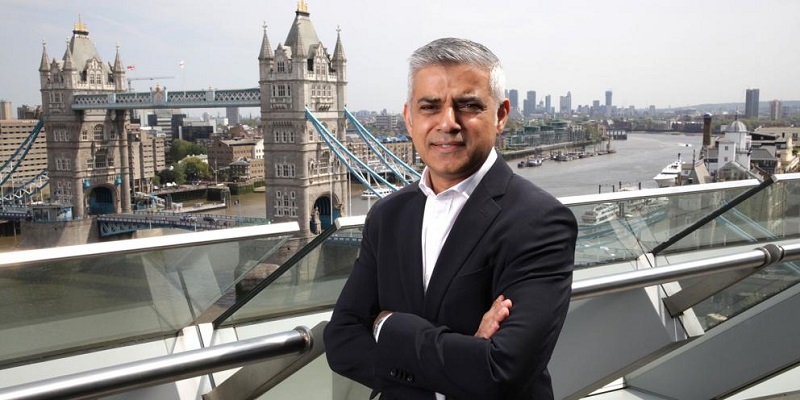 UPDATE AUGUST 2016
In July the Government announced a series of concessions and changes to the plans following lobbying from RCN members. However they said they would go ahead with the central proposals, in the face of all expert advice.
READ THE RCN's RESPONSE TO THE DECISION
ORIGINAL STORY
The Mayor has backed the RCN's campaign against the changes which the Government planned to implement from 2017.
The RCN has warned the plans could see future nursing students, who have to spend 50% of their training in clinical placements, graduating with £50,000 or more of debt.
In a letter to the Department of Health, co-signed by Assembly Chair Tony Arbour and Health Committee Chair Dr Onkar Sahota, the Mayor said the plans would worsen London's health recruitment crisis.
The letter states: "London will be impacted heavily by the decision to end the bursary system, due to the higher cost of living in the capital. The removal of NHS bursaries may have a profound impact on the already startlingly high level of health inequalities in the capital.
"We believe recruitment and retention of nurses, midwives and allied health professionals in London will be made harder by the scrapping of student nurse bursaries.
"We believe that the decision to scrap bursaries is driven by a desire to save money in the short term and that, over the long-term, costs will be higher for the NHS both financially and in terms of UK trained workforce in the NHS."
The Royal College of Nursing has welcomed the Mayor's support.
RCN London Regional Director Bernell Bussue said: "The Government should put an immediate halt to these proposals and work with the RCN and others to identify a fair, effective and sustainable funding system for nursing education.
"In London we already have a severe shortage of registered nursing staff. We need to be increasing the numbers coming through the system, but two thirds of RCN members said they would not have studied nursing in the first place if they'd had to take out a full student loan and pay fees."
"It is great news that the Mayor is backing the RCN's campaign to save the nursing bursary. Nursing students should be given every support through their training to make sure London's health system has as many nurses as are needed in the years to come."
For more information about the RCN's campaign to save the nursing bursary please visit: https://www.rcn.org.uk/nursingcounts/student-bursaries
For more information about the work of RCN London please visit: www.rcn.org.uk/london