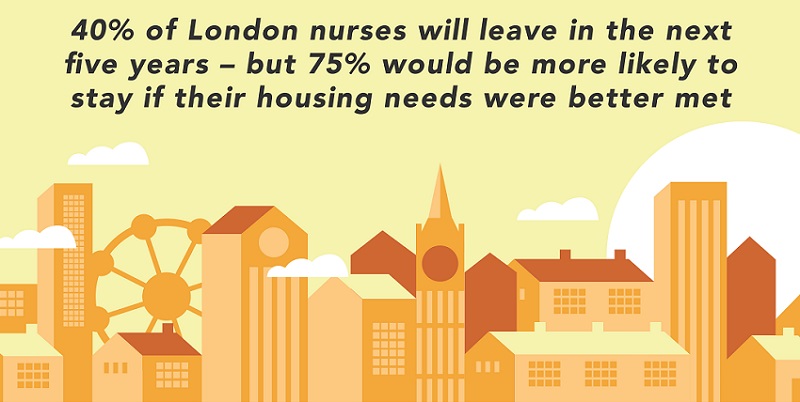 The RCN published
a survey last week
about how the cost of living affects nursing staff and their work in London. We put the results to the leading candidates to be the next Mayor of London and asked what they would do to support nurses who live and work in the city. These are the candidates' replies (in alphabetical order):
Sian Berry, Green candidate for Mayor of London, said
: "I've been saying for months on the campaign trail that London's housing crisis is in danger of breaking the city if key workers can't afford to live anywhere close to their places of work. It's hard to think of a better example of that than nurses being priced out of the capital. That this is happening should come as no surprise to anyone, but it should also serve as a stark warning of the situation we're creating for ourselves unless we tackle the housing crisis. Everyone needs nurses at some time in their life. If they're all leaving, we need to do something about it. If we don't, London itself will collapse."
A spokesman for Zac Goldsmith, Conservative candidate, said
: "The only way to solve London's housing crisis and bring down rents is to build more homes. Zac's Action Plan for Greater London will double housebuilding to 50,000 a year."
Sadiq Khan, Labour candidate, said
: "As London's housing crisis worsens, the city's crucial public services find it harder and harder to recruit and retain experienced staff. It means our hospitals are struggling to fill vacancies, landing them with big bills for agency nurses to plug the gaps. It's inconceivable this isn't having an effect on the quality of service patients in London receive. That's why I'm standing to be Mayor, to get to grips with the housing crisis, and start building the genuinely affordable homes to buy and rent Londoners need. I'll work closely with the NHS on how we can build more homes on their spare land, ideally ring fencing some for health service staff. It's also why I'll freeze tube, bus and TfL rail fares for four years, to ease the burden on London's hard-pressed commuters, and I'll work closely with the NHS on what more we can do to help health service staff in London with the cost of their travel."
Caroline Pidgeon, Liberal Democrat candidate, said
: "The shortage of housing, and of truly affordable homes in particular, isn't just a crisis for individual Londoners; it has become a huge constraint on London's growth. Rents outside the regulated social sector are racing ahead, as growing demand outstrips available supply, and house prices in London continue to rise against the UK trend. Ultimately the real answer is a dramatic increase in the number of homes of all types in London. Without these new homes our public services will collapse as people like nurses won't be able to afford, or want, to work in the capital. Both previous mayors argued about targets and percentages while failing to achieve the step-change in numbers needed. A Liberal Democrat Mayor and Assembly will lead a massive home building revolution – what we call an 'Olympic effort' - to meet Londoners' housing needs, and through construction have an immediate impact on skills and opportunities for young people.
"My plan is for 200,000 new homes of all types over the four year mayoral term, including a big increase in a well-regulated private renting sector. Experts estimate that half the homes will need to be in the social and intermediate sectors and we will work to achieve this goal. And our plan is not just an aspiration, we are putting money where our mouth is and explaining exactly how we will pay for it, recommitting the Olympic Games precept to housing investment for 50,000 more council homes. Fundamentally, new housing must be affordable. We set a bold objective to create a new 'living rent' standard, with the goal that Londoners should pay no more than one-third of their take-home pay on rent costs. We need to act now."
The London election takes place on Thursday 5 May 2016. Whoever you are supporting make sure you use your vote so that the nursing voice is heard loud and clear.

For more information about the London elections please visit:
https://www.londonelects.org.uk
For more information about RCN London please visit www.rcn.org.uk/london