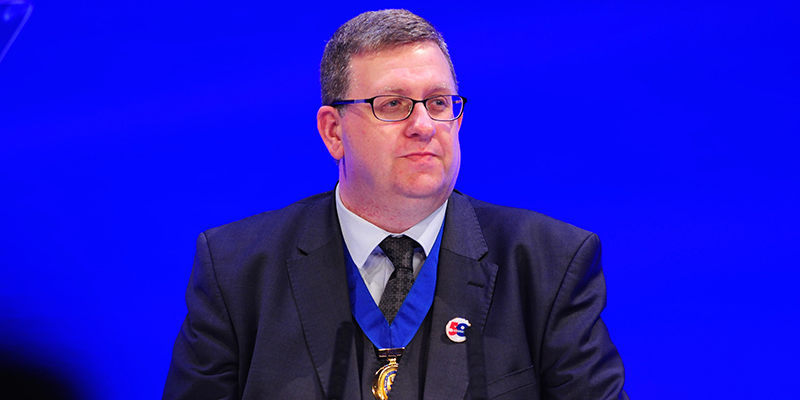 The statement came as Chair of Council Michael Brown announced the results of the RCN pay poll at the College's annual Congress.
Michael told delegates that more than 52,000 members working in the NHS had taken part in the quick, indicative poll which measured the member appetite for industrial action.
The results of the three-week poll revealed 91% of members would take industrial action short of strike, with 78% saying they were prepared to strike.
The unprecedented results show a real appetite for industrial action from RCN members for the first time ever.
While the turnout was not enough to mandate a formal ballot, Michael said: "Getting 52,000 NHS members taking part shows the strength of feeling about pay restraint – and the percentage in favour of taking action cannot be ignored."
Michael went on to propose an emergency resolution calling for a summer of planned protest activity, followed by an industrial action ballot, should the next UK government fail to end the policy of pay restraint.
Michael called on members to become pay champions and organise local action.
During a passionate debate delegates showed overwhelming support for the resolution.
Ed Freshwater from the RCN Mental Health Forum said: "Relentless undermining has pushed us to breaking point. No more. This ends now. We've had the poll, let's have the action."
The resolution was passed with just two votes against and four abstentions.
The RCN believes current conditions are driving people out of the profession and putting new people off entering it. In turn staffing shortages pose unacceptable risks to patient safety.