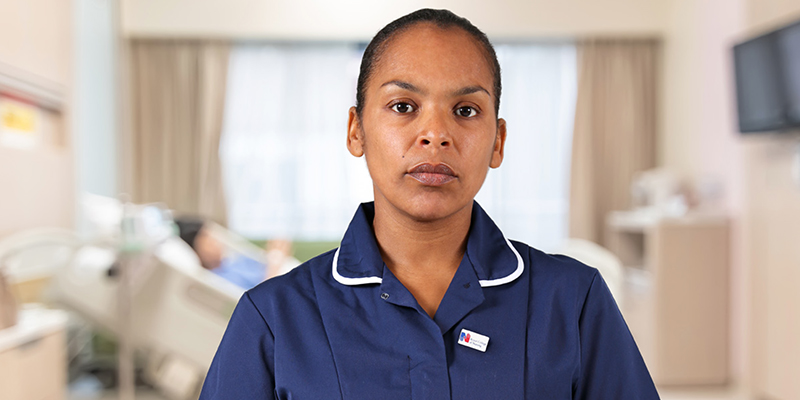 The report outlines the progress we've made towards achieving staffing for safe and effective care in relation to the five key principles which drive our campaign.
They are:
1. accountability: we want it to be clear whose job it is to make sure there are enough health and care staff to meet patients' needs
2. numbers and skill mix: we want the right number of health and care staff, with the right skills, to be in the right place at the right time - so patients' needs are met
3. strategy: we want a vision for tackling staff shortages in health and care settings, and making sure the health and care workforce helps meet the whole country's needs
4. plans: we want clear plans for getting the right numbers and skill mix of health and care staff, and we want checks to make sure they really happen
5. education: we want governments to educate enough nursing students and other health and care professionals, and develop existing staff, to meet patients' needs.
The report details what has been achieved so far and what more needs to be done to ensure there are enough health and care staff to deliver safe and effective care.
It stresses that there are still gaps in accountability for workforce planning and supply, and there is an overall shortage of registered nurses.
It also lists several notable achievements over the past 12 months, as outlined below.
England recently saw the announcement of maintenance grants for nursing students, which is a first step towards a full and comprehensive package of financial support that will begin to increase student numbers. The fight continues to influence the new government on creating legislation which gives clear roles, responsibilities and accountability for workforce planning and supply.

In Northern Ireland, members took strike action over safe staffing and fair pay for the first time in the RCN's history. This resulted in an offer to put pay on a par with nursing staff working for the NHS in England and Wales and a series of commitments on safe staffing.
In Scotland, the ground-breaking Health and Care (Staffing) (Scotland) Act was passed and has set out requirements for safe staffing across both health and care services and most clinical professions. Campaigning by our nursing community and the public resulted in substantial changes to the legislation, with over 85% of what the RCN wanted included in the final act.
Wales is keeping up the pressure to extend the scope of the Nurse Staffing Levels (Wales) Act, recently securing a commitment from the Welsh government to apply legislation to children's inpatient wards. An increase in student nurse places has also been achieved.
Dame Donna Kinnair, RCN Chief Executive & General Secretary, said: "There are so many examples in this report of our profession making real change; benefitting people for generations to come. But there is still so much more to do, and achieving our ambitions relies on us to speak out.
"We should not accept bad decisions as inevitable when we can use our voices to challenge and secure what is best for people. We must advocate to make positive change for the people we care for.
"Let's use our Code of Practice in a positive way to advocate; in our practice, in our working environments, for our patients, in our communities and with politicians. The value and power of our advocacy is a force to be reckoned with."