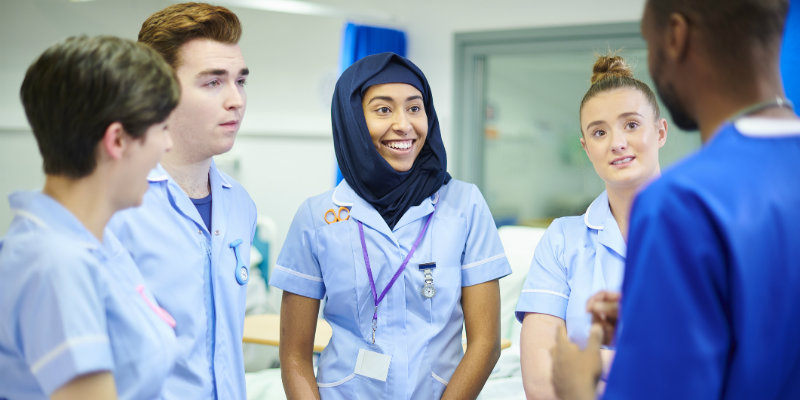 The campaign will highlight the vast range of opportunities available in the NHS for potential new recruits and will initially put the spotlight on nursing. Key areas including mental health, learning disability and community and general practice nurses will be prioritised.
The campaign aims to increase the total number of applications to the NHS by 22,000 as well as double the numbers of nurses returning to practice and improve retention of staff in all sectors.
The RCN says staffing shortages in the NHS are a source of huge pressure.
"This campaign can break that cycle," said Janet Davies, RCN Chief Executive & General Secretary.
She added: "Future nurses who are inspired this summer will help the NHS to reach its first century and beyond. This powerful campaign marks a turning point but the focus on the next generation needs to continue long after the birthday candles have gone out.
"Nursing is a job like no other and the difference you make to people's lives is very visible and highly rewarding. Patients get the majority of their care from nurses and the next generation will be at the forefront of innovation."
The campaign comes as nurses and doctors top a public poll as the most trusted and respected professions in the country. Three-quarters of those surveyed chose nurses and doctors as the professionals they trust the most and seven in ten people said they were some of the most important roles in society.