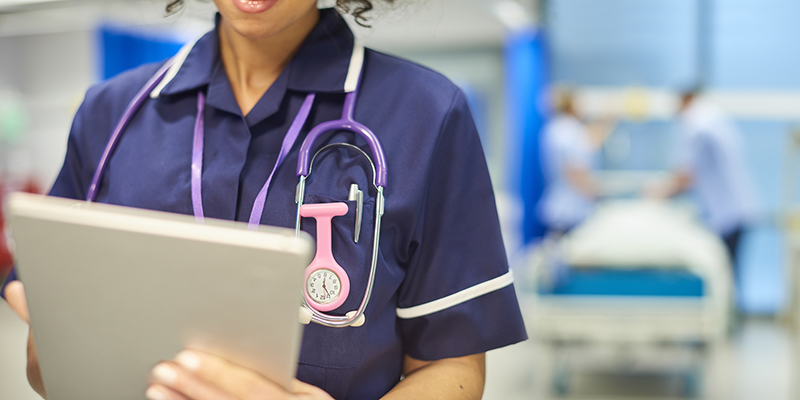 The RCN has said the creation of an independent body to investigate serious patient safety incidents in England could only work effectively if health care is redefined as a safety critical industry.
In evidence submitted to the Draft Health Services Safety Investigation Bill (HSSIB) Committee, the College said health care should be reframed to avoid errors and improve patient outcomes.
Dame Professor Donna Kinnair, Director of Nursing, Policy and Practice at the RCN, told MPs and peers at a committee hearing today that the bill in its current form places disproportionate emphasis on blaming individuals, and ignores examining the wider context in which mistakes can happen.
She said: "To improve patient safety, HSSIB investigations must root out the true cause of errors including systemic failures by Government and agencies.
"With staffing levels on many shifts below recommended safety guidelines, it is unjust, and potentially misleading to emphasise individual blame when systems and procedures are at fault."
In light of the 40,000 nurse vacancies in England alone, the RCN has called for nurse staffing levels at the time of an incident to be reported by the HSSIB for every investigation.
It has also raised concerns that health care staff who speak out in HSSIB investigations must be guaranteed a genuine safe space in which to discuss errors.
It further recommended that findings of investigations be shared with health and care providers both within the NHS and independent sector, in an anonymised and appropriate way.
"Many nurses already struggle in the knowledge they are forced to deliver care in unsafe circumstances, yet their concerns are often ignored," added Donna. "Investigations should note concerns raised prior to incidents, and must take into account inadequate staffing levels.
"Staff should not be held to account for all care that is delivered, irrespective of resources and funding. Appropriate levels of accountability have to exist at all levels, including Government."