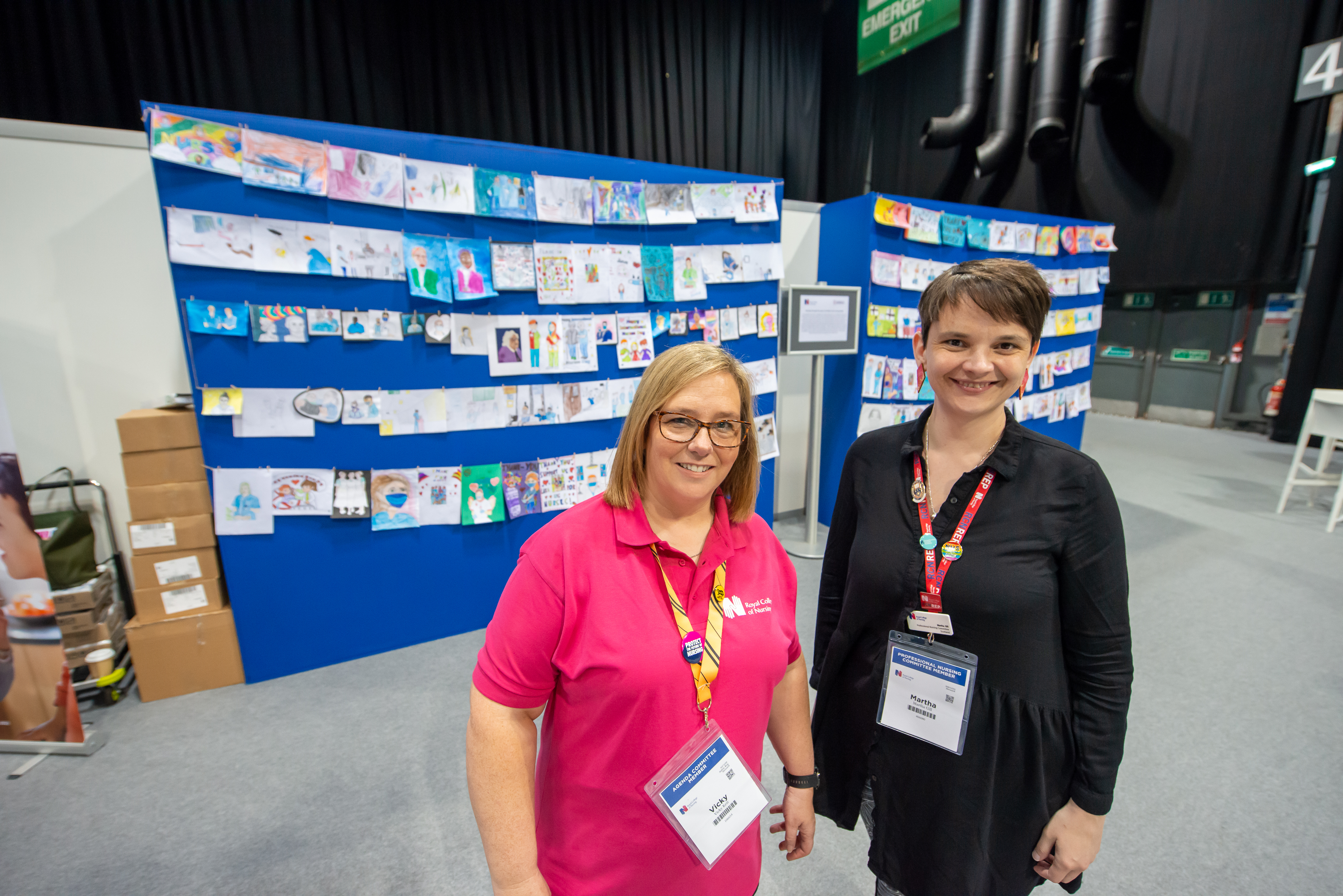 As part of the Royal College of Nursing's 2022 Congress, members have been shown how their profession is viewed through the eyes of children and young people.
The children and young people of St. Columba's Primary School in Annan, Trinity School in Carlisle, Eday Community School on the Isle of Eday, and Westray Junior High School in the Island of Westray were invited to draw, paint and create art which represents how they see nursing and what tasks they think a nurse might undertake.
Martha Gill, RCN member and community island nurse from Orkney, said:
"The children did an amazing job at showing us how they see our profession. It was great working with children and young people in my rural, remote community and the pictures turned out great."
RCN member and nurse from Dumfries and Galloway Vicky Keir said:
"RCN members from across the UK have loved seeing the children and young people's creativity and skill and their recognition of our profession. We hope that through continued engagement that we can show the younger generation the diverse nature of the profession, break down stereotypes and inspire a future generation of nurses and nursing support workers"
Around 2,000 nurses, student nurses and nursing support workers have had the opportunity to see the children and young people's artwork on display during RCN Congress.