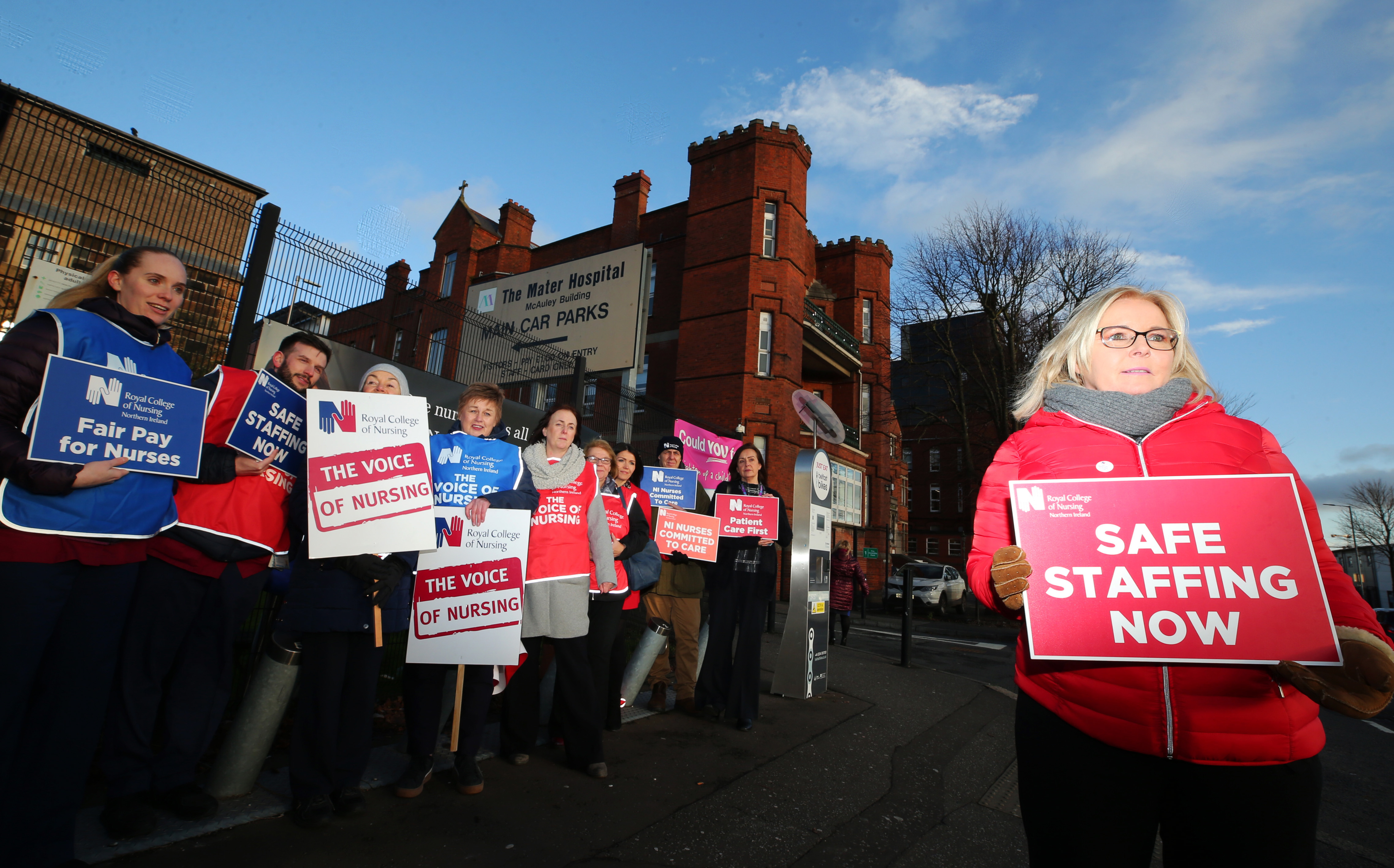 The government has announced that nursing staff in Northern Ireland will receive the pay that had been deducted for strike action in their December wages.
RCN members went on strike in December 2019 and January 2020 to demand pay parity with colleagues in England and Wales and to address safe staffing levels.
Nurse pay in Northern Ireland had fallen behind the rest of the UK, with newly qualified NHS nurses earning £22,795, while their counterparts in England and Wales started on £24,214.
In March, it was announced that money docked for the three days of strike action would be repaid and in May funds were allocated to cover the reimbursement. However, nursing staff have been waiting for the payment since then.
Commenting on the announcement, RCN Northern Ireland Director Pat Cullen said: "It is almost nine months since it was first announced that pay lost by nurses and other health care workers during three days of strike action would be reinstated. This action was taken by nursing staff to demand safe nurse staffing, and to achieve equal pay.
"At this time, nurses were relieved and reassured by the Minister's announcement and it was a welcome boost for nursing staff working on the frontline as they continued to care for and treat patients across all health care settings. Nurses felt that this was a genuine, and important, gesture by the Executive which showed they were being valued.
"While I know that every nurse and nursing assistant affected by this will be relieved that the Department of Health has finally released this money, the fact is that it was given to them by the Department of Finance in May. Members have rightly been asking us for months why the Department was withholding the payment of this.
"We all know that this has been a difficult year for the health service and that staff are working harder than ever to ensure that patients get the best possible service under the most challenging of circumstances. It would mean a lot to nursing staff if they didn't have to fight so hard in the future to ensure that what has been promised is delivered."