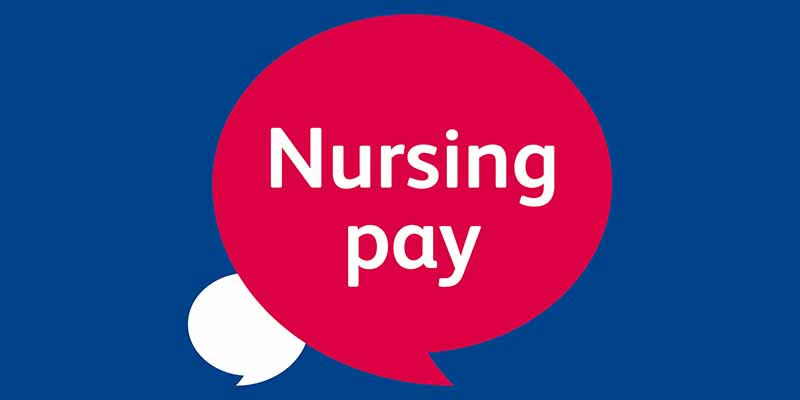 The Department of Health and Social Care has announced that the three-year pay deal for NHS staff in England will be extended to staff on Agenda for Change contracts who are not directly employed by the NHS.
This includes organisations that provide services directly commissioned by NHS Clinical Commissioning Groups (CCGs) and/or NHS England. It also includes staff who are "employed dynamically" on the Agenda for Change contract, so those working for employers who have honoured their employment terms when they've transferred out of the NHS and then continued to mirror the Agenda for Change contract for both new recruits and existing employees.
Employers will need to apply for a slice of the £800 million set aside to fund the pay increase. The eligibility criteria for non-statutory, non-NHS organisations to receive the funding are available online. Members unclear whether they work for an organisation eligible to receive the money to fund a pay rise should check with their employer.
Janet Davies, RCN Chief Executive, welcomed the Government's decision to fund a pay rise for nurses and care assistants who are not directly employed by the NHS and said that while this is a further step towards fairer pay for health care staff, it is not the end of the road.
"We have an ageing population, and more and more people who rely on services provided by social enterprises, charities, general practice, and social care," she added. "But only staff at organisations delivering care directly funded by the NHS will benefit from today's step."
"Recruitment and retention issues are crippling the wider care sector, and it is hardly surprising staff turnover is so high when many care staff receive only minimum wage."
Janet said that safe and effective patient care relies on well-staffed services.
"To improve recruitment and retention, and bring stability to the health and social care sector, ministers must now find funding for a fair pay deal for nursing staff working across social and primary care."