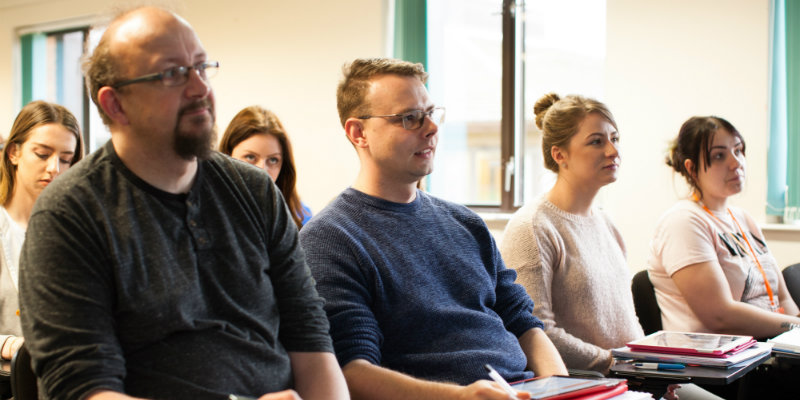 Government plans to remove funding from post-graduate nursing students will lead to trainee nurse numbers falling still further, the RCN has said ahead of a Commons debate today.
The two-year course for those who hold degrees in other subjects remains the fastest way to train a registered nurse at a time when there is a shortage of 40,000 in England alone.
The move to take away student support, announced by the Department of Health in February, follows the similar removal of the bursary for undergraduates for the first time last year.
Following the changes to undergraduate student funding for trainee nurses, applications to university courses fell by a third (33 per cent) in two years. Ministers announced extra undergraduate nurse training places last year but did not attract enough students to fill them – 700 fewer students began training in September 2017 than in the previous academic year.
Janet Davies, Chief Executive and General Secretary of the Royal College of Nursing, said: "The decision to remove undergraduate support resulted in a collapse in trainee applications. Ministers should think very carefully before risking a further drop at a time when our health and social care system is desperately short of nurses.

"This is the quickest way to train top-quality registered nurses and should be expanded, not cut off. The current shortage of nurses is jeopardising safe and effective patient care and the Government urgently needs to encourage more people to enter the profession."

Last month, the RCN arranged for a number of student nurses, who currently receive post-graduate funding, to visit parliament to meet MPs and peers and explain what financial support has meant for them.

Michael Lawton, who received the NHS post-graduate bursary and is currently working as a registered nurse, said: "Without the bursary I couldn't have applied and I wouldn't be in a career I love, giving patients the great care they deserve. I know I make a difference every day.

"MPs I've spoken to are shocked at how many hours we do in clinical placement. By removing the bursary, the Government is asking people to pay to work on placements to keep the NHS afloat and that isn't right."