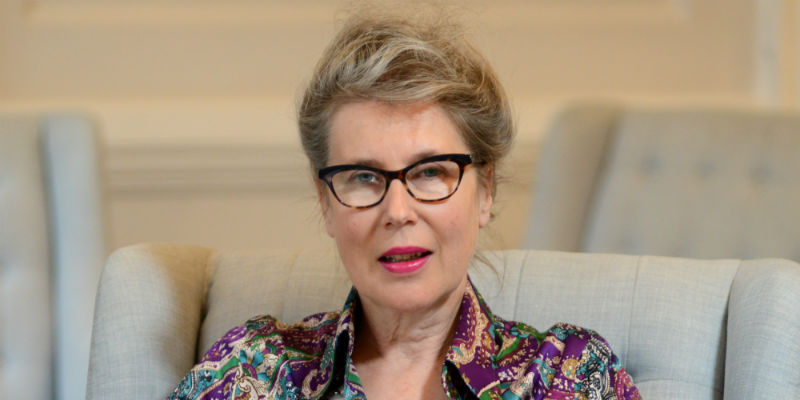 They were elected today from the 11 candidates who ran for the two positions and will take up office in the new year. They will serve a term of two years.
Anne Marie is Professor of Nursing Policy at the Florence Nightingale Faculty of Nursing, Midwifery and Palliative Care at King's College London.
Professor Rafferty has been involved in the RCN since 2015 acting as an RCN representative on the Health Quality Improvement Partnership and currently acts as a member of the Safe Staffing Expert Reference Group. She was named one of the 70 most influential nurses in 70 years of the NHS.

Anne Marie said: "I'm thrilled to have been elected. It is a huge privilege to become RCN President and I'm looking forward to supporting the profession and the College in the best way that I can.
"I want to sincerely thank my campaign team and let them know how grateful I am for their support.
"There are clearly many challenges ahead for nursing so we need to pull together as members to put the profession at the forefront and face those challenges.
"Looking at governance and communication in the RCN will be my first priority internally. Tackling safe nurse staffing levels will be my focus externally. Health Secretary Matt Hancock has suggested he will consider introducing legislation, so I'm keen to connect with him and establish strong links."

Yvonne is Director of the Workforce Race Equality Standard at NHS England. She has supported the RCN throughout her career as a frequent speaker at Black History Month events and presenting workshops at Congress.
Yvonne said: "It's a huge honour to be elected and a very special feeling to know that you've been chosen by fellow nurses because they think you're good enough to represent them.
"I've been a member of the RCN all my working life and have always been supportive of what the RCN is and what it seeks to achieve.
"Nursing is the best profession in the world so it needs a strong professional body and a strong trade union arm. There's lots of work to do but I'm excited about the prospect of working with members to make the RCN the best it can possibly be."
Acting RCN Chief Executive Dame Donna Kinnair said: "Anne Marie and Yvonne were outstanding candidates and fought strong campaigns.
"The backing they have received from members is a testament to the lifetime contribution they have made to nursing and the clear ambition they've shown for our profession.
"I warmly congratulate both today and look forward to working with them closely in the years ahead. I have faith they will bring creativity, vast experience and energy to the task of refocusing the RCN in 2019 and beyond.
"I offer my sincere thanks to all other contestants and, though I know they will be disappointed today, their contribution to the College remains invaluable and as leading members they have a large role to play in its future."
Anne Marie and Yvonne succeed outgoing President Dr Cecilia Akrisie Anim CBE, who has served in the role since 2014, and Deputy President Professor Rod Thomson FRCN.
A total of 6.9% of RCN members took part in the vote. Anne Marie was elected with a 26% majority and Yvonne a 35% majority.

The RCN President acts as an ambassador for the nursing profession and represents the College to its members, stakeholders and the public across the UK and the world. The President and Deputy President serve as full members of RCN Council.