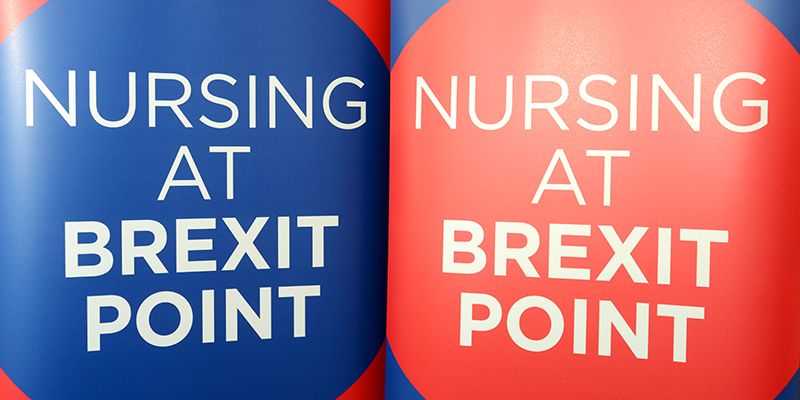 The RCN is calling for an extension of Article 50 beyond 29 March to allow time for a People's Vote on the final Brexit deal.
In May 2018, members of the RCN across the UK debated the implications of Brexit, resulting in a vote to campaign for a referendum on the final deal of Brexit.
The implications of Brexit for the health and care system are numerous. There are risks attached to leaving the European Union that may damage population health, as well as impact on members' ability to provide safe and effective patient care.
For many nurses, serious concerns remain over the impact leaving the EU will have on staff numbers, the availability of medicines and access to European data and research.
The most recent Nursing and Midwifery Council figures show the number of EU nurses and midwives registered to work in the UK fell by 2,385 between September 2017 and September 2018.
The RCN has highlighted five priorities to ensure Brexit won't harm nursing and health care services:
safeguarding the health and social care workforce by having a strategy that includes social rights for EU nursing staff and allows for future migration
preserving regulations governing staff and medicines, including a continuation of EU education standards which set minimum training hours for student nurses
addressing public health collaboratively, particularly on communicable diseases and antimicrobial resistance
protecting decent working conditions, so that employment rights set at EU level still apply to nursing staff in the UK
maintaining important opportunities for collaboration across Europe on research and between nursing organisations to share and learn.
In October, the RCN said there had been "little or no progress" on all five of the areas.