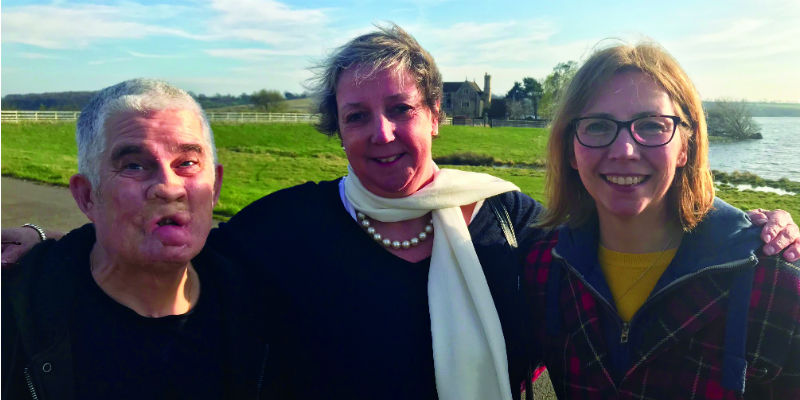 The powerful and moving story of one man's battle with sepsis will feature alongside the main debates as one of the highlights of RCN Congress, to be held in Liverpool from 19 to 23 May.
Keynote speaker Tom Ray will describe the devastating impact the infection had on him and his family. Sepsis struck with no warning and after five months in a coma, Tom woke as a quadruple amputee who also required facial reconstruction.
Along with clinician Pippa Bagnall and his wife Nic (pictured above left to right), Tom's speech at Congress will include an honest account of his journey, the challenges of being a carer of someone who has survived sepsis and a call for immediate action by all nursing staff. The presentation will seek to raise awareness of sepsis and inspire members to build their own resilience.
Julia Unwin is an influential author and commentator on public policy, whose 35-year career has been shaped by a passion to drive social change. Julia's roles have included a focus on homelessness, refugee rights, community development, as well as policy and regulation.
Julia was the Chief Executive of the Joseph Rowntree Foundation until the end of 2016. She has been a Carnegie Fellow for the past two years, which has enabled her to explore her interest in the impact of kindness and emotional intelligence and how this fits into public policy.