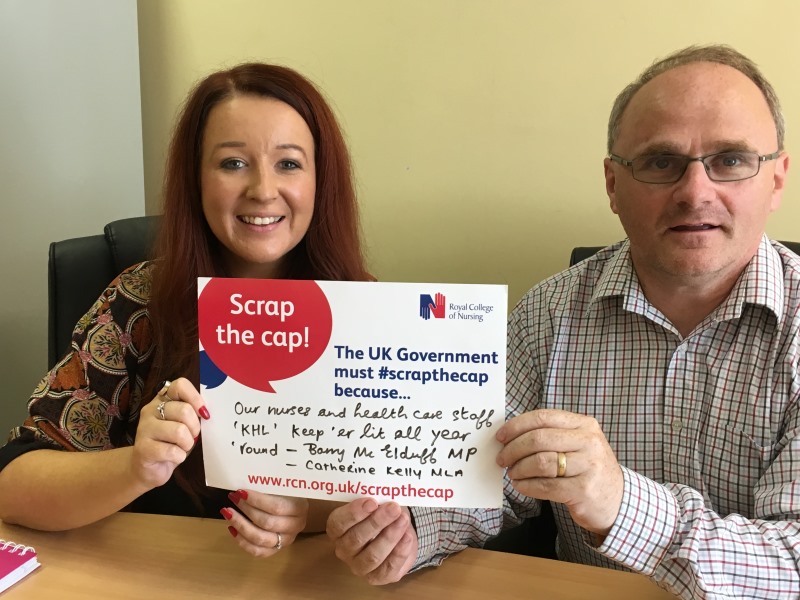 RCN South Western Branch pay champions met Barry McElduff MP this week to highlight the RCN's Scrap the Cap pay campaign and to discuss the need to promote pay equality for Northern Ireland nurses.
Barry McElduff is the Sinn Féin MP for West Tyrone and he was joined at the meeting by new Sinn Féin member of the Northern Ireland Assembly Catherine Kelly MLA.
RCN pay champions are currently meeting all Northern Ireland MPs to discuss the pay campaign and to seek their support for Scrap the Cap and fair pay for Northern Ireland nurses.