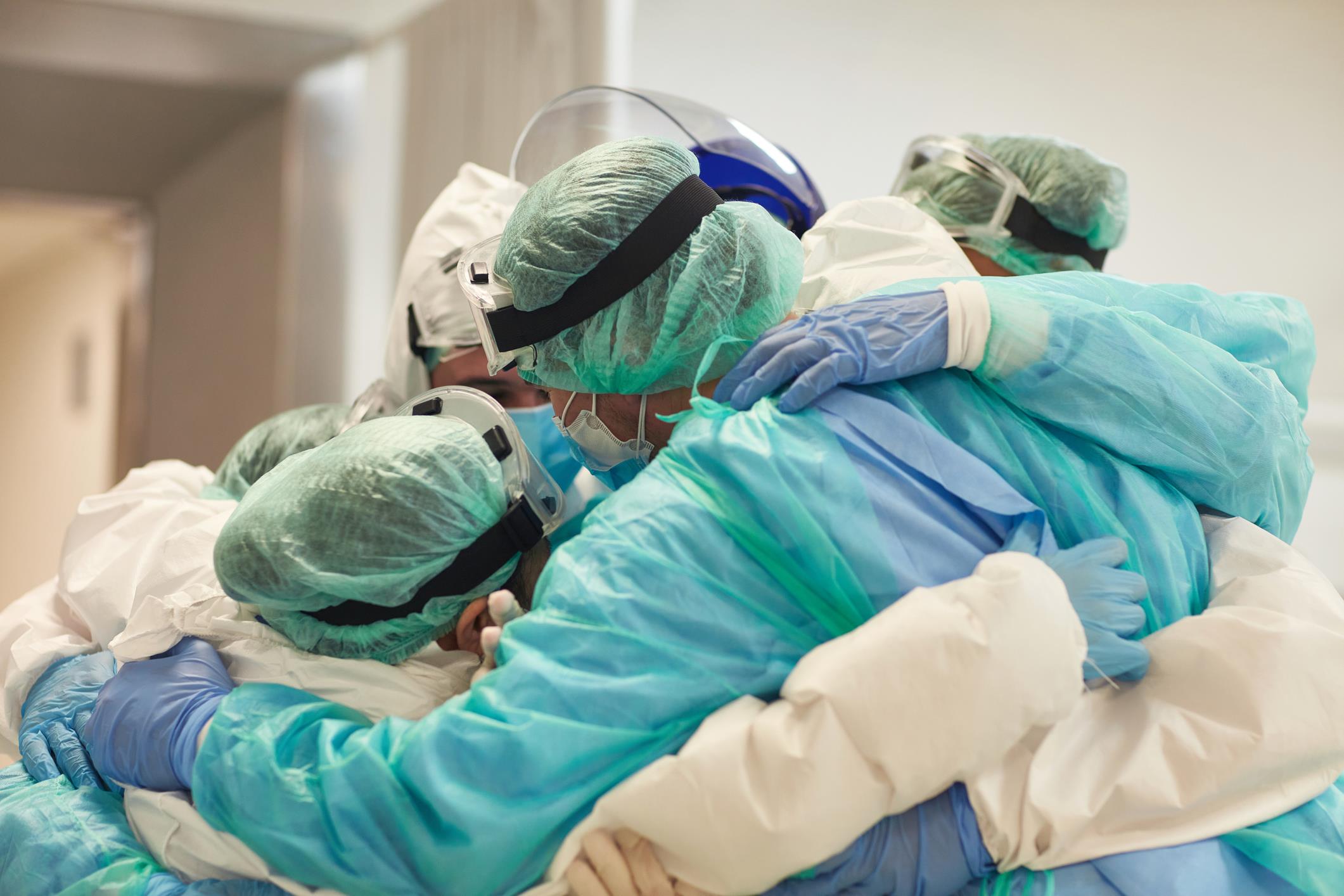 Nurses and nursing assistants have been on the frontline of fighting the Covid-19 pandemic over the past 18 months. During this time RCN Northern Ireland commissioned a study to analyse the experiences of nursing staff across a range of settings during the period April 2020 to March 2021. Using a tool called SenseMaker we have captured and analysed large quantities of the stories shared with us to date.
Rita Devlin, Acting Director of the RCN in Northern Ireland said: "Nursing staff have faced significant challenges during this pandemic. These include making decisions that only a few months before would have been unthinkable. They have had to deal with concerns for their patients and the wider public but also for their families and their own personal safety. All of this has taken place against a background of working in some very unfamiliar circumstances and environments.
"The purpose of collecting these stories was to ensure that the RCN can continue to support members through these very challenging times and the results are clear. Stress and exhaustion are now taking their toll.
"These stories are also an important social and historical record. It is important to show decision-makers and those responsible for developing workforce policies and practices in the future, the issues that nursing staff have had to face and the value of the work they carry out.
"We continue to live through a major public health crisis caused by COVID-19, and we must continue to learn from our experiences. Throughout this report we have made recommendations of what needs to happen next to support nursing staff who are still working through this difficult time and who are still suffering from the effects of what they have witnessed."
Key recommendations in the report include:
· Improving communication channels and information sharing so that nursing staff can hear information directly from their line managers and are involved in planning significant changes to work practices and roles
· Senior leaders must provide visible, personal and co-ordinated leadership, particularly during times when the system is under pressure and staff are coping with unprecedented challenges
· Put in place safe staffing levels and physical working environments that are conducive to staff wellbeing, including practical issues such as transport, rest rooms and quiet spaces in the working environment where nurses can take some private time if necessary following a difficult episode
· Provide reflective practice, supervision and 'trauma debriefing' to all groups of staff who were redeployed and student nurses in order to recognise the emotional toll of the crisis experience.
· Train nurse managers how to recognise early signs of emotional or moral injury in their nursing staff and take preventative steps to address and alleviate the impact
· Develop a wellbeing policy for nurses which includes psychological and physical safety
· Use this information to develop further research and support materials.
The SenseMaker report can be accessed here.