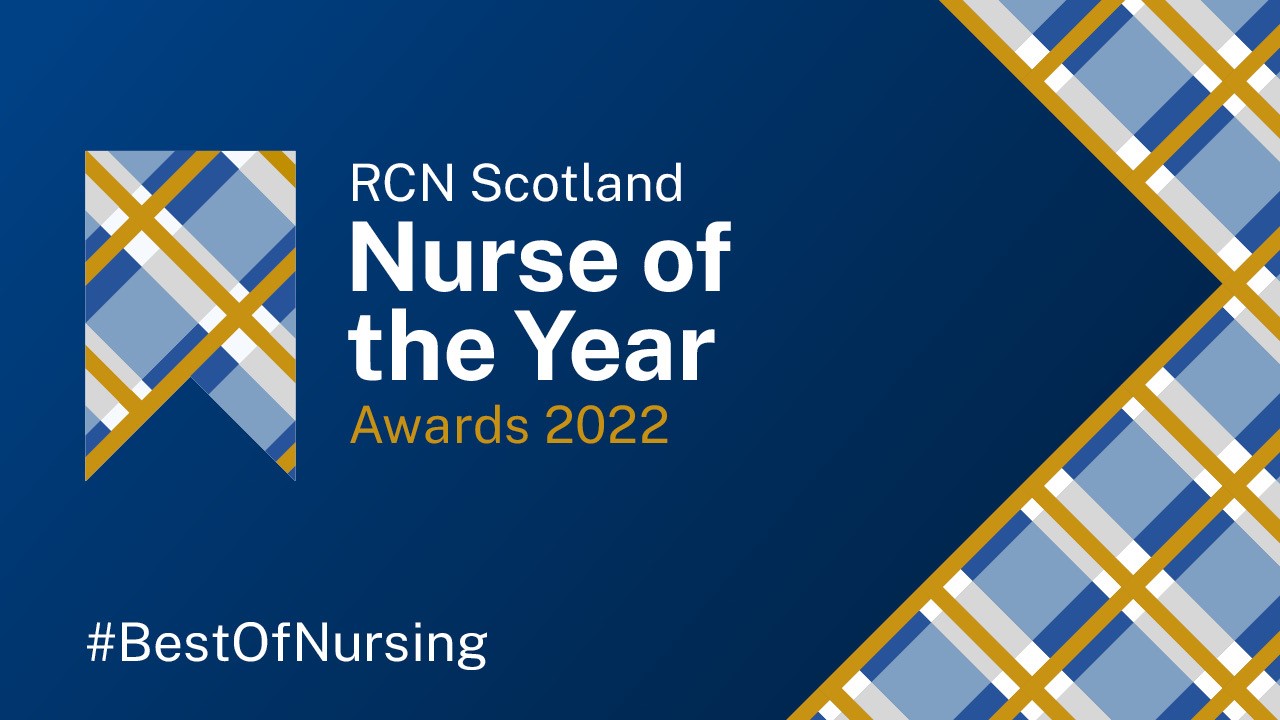 The awards shine a spotlight on the best of nursing - to recognise, highlight and celebrate the dedication and outstanding professional care of nursing staff across Scotland.
Nominations will be accepted over summer with the glittering awards ceremony taking place in the Grand Gallery in the national Museum of Scotland on St Andrew's Night (30 November 2022). The 12 awards categories are open to all nursing staff in Scotland. The categories are:
Adult Nursing Award
Children & Midwifery Nursing Award
Mental Health Nursing Award
Learning Disability Nursing Award
Nursing Support Worker of the Year Award
Nursing Student of the Year Award
Nursing Team of the Year Award
Care Home Nursing Award
Inspiring Excellence – Nursing Innovation and Research Award
Learning in Practice Award
Nursing Leadership Award
People's Choice Award
The prestigious RCN Scotland Nurse of the Year Award will be selected from the registered nurse winners from the other award other categories. The awards are open to all nursing staff in Scotland and you do not have to be an RCN member to be nominated.
Commenting on the launch of the awards, Julie Lamberth, RCN Scotland Board Chair, said:
"Our awards are going to be a fantastic celebration. The evening in November will be the fitting culmination of the awards, but I know the process itself will shine a light on the best of nursing in Scotland. All the nominations that we receive will demonstrate how nursing staff go the extra mile to provide high-quality nursing care day in day out, for the people of Scotland."
Colin Poolman, RCN Scotland Director, said:
"Our awards are an outstanding opportunity for some well-deserved and long-overdue recognition of the excellence of nursing staff in Scotland. We urge RCN nurse, nursing support workers and student members to join us in promoting the awards far and wide, and encourage nursing staff to make nominations or nominate themselves and colleagues. We really hope that, with members' support, our awards will become an annual celebration of nursing that nursing staff get excited about every year."
As we launch of our first RCN Scotland Nurse of the Year Awards – ITV host and Scotland's very own Lorraine Kelly shares her thanks and why she thinks nursing staff deserve this recognition