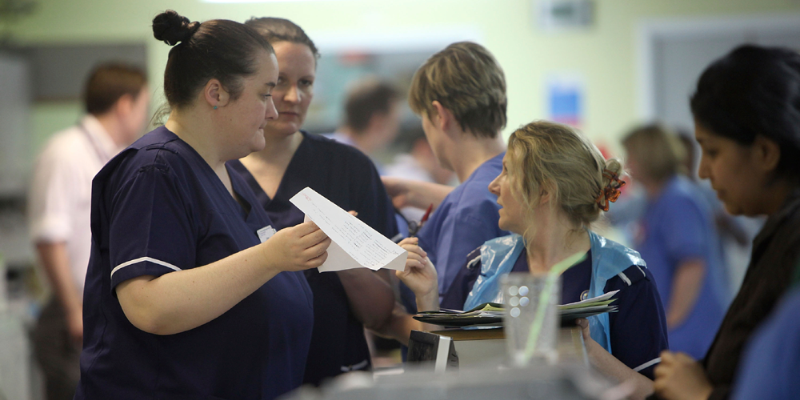 Yesterday the Government announced the proposed increase to the Immigration Health Surcharge would go ahead following a vote in Parliament. This means that from 2019, non-EEA nationals will be required to pay £400 for each family member for every year of their working visa to use the NHS.
The RCN has been campaigning to see the fee waived for overseas nursing staff working in the UK and their dependents, and is calling on RCN members and the public to email their MP asking them to support this.

You can use our online tool to find and email your MP asking them to write to Sajid Javid MP, Home Secretary, urging him to waive the Immigration Health Surcharge for non-EEA nursing staff.
Dame Donna Kinnair, Acting RCN Chief Executive, said: "These nurses already contribute financially through National Insurance and taxation, not to mention the work they do to care for us and our loved ones.
"These fees can tear families apart, separating mother from child. Our health services depend on professionals from around the world, but the Government has now signalled they are no longer welcome."
The vote was initially meant to take place on 14 November but was delayed. In the week leading up to 14 November, the RCN supported more than 1,500 people to contact their MP asking them to vote against the increase.
Assuring members and the Government that campaigning will continue, Donna said: "We will be lobbying the House of Lords to send a message to the Government that this morally bankrupt decision is completely unacceptable, especially in light of the recent Windrush scandal.
"The very people who deliver health care should be the last people to have to pay spiralling extra charges for it. We will continue the fight to have these charges waived for nursing staff."