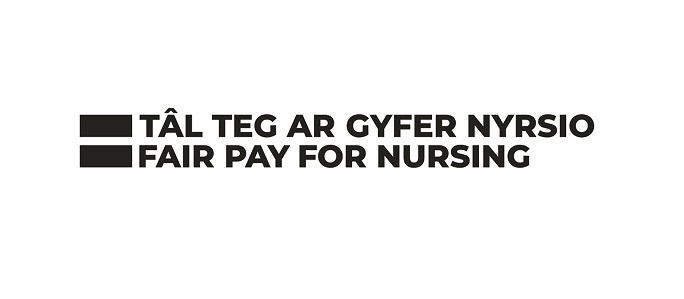 RCN Wales has given written evidence to the NHS Pay Review Body (PRB) which stresses the need for a substantial pay rise for members. The PRB is responsible for advising the governments on pay for NHS staff and takes evidence from trade unions, employers, and governments to inform its recommendations.

The RCN is calling for a pay award of 5% above the level of inflation. At the time it made its case, the RPI measure of inflation was running at 7.5%.

The College is releasing new independent economic analysis that shows nursing staff have been hit harder than other professions, with buying power impacted by wage stagnation and soaring inflation (Note 1).

The submission highlights recent data from the nursing regulator, the NMC, showing an 11% increase in registered nurses leaving the profession in the UK in 2021 compared to 2020.

Separate analysis shows that a nurse with at least seven years' experience is set to lose out by around £400 a year once the National Insurance and NHS pension contributions changes take effect, which the College says must be accounted for in a new NHS pay award. (Note 3)

RCN Wales is highlighting the direct correlation between fair pay, recruitment and retention and safe staffing levels. Clinical areas across Wales are short of 1,719 highly skilled, life-saving registered nurses in the NHS alone. This means nursing staff currently give NHS Wales 34,284 extra hours every single week – and it still isn't enough.

There must be an increased investment in nursing care in Wales and this includes a substantive pay increase which will help keep nurses in the profession. As well as an above inflation pay rise, the RCN wants to see comprehensive plans for opportunities for career progression.

Helen Whyley, Director, RCN Wales, said: "The nursing workforce in Wales is undervalued, under-pressure and burnt out. Our PRB evidence reinforces the fact that the nursing workforce is suffering from severe staff shortages and low morale. In addition, COVID-19 has had a major impact on working conditions. The RCN is asking the PRB to recommend a pay award which recognises the hard work of the profession as well as making it an attractive career option."



In conjunction with the PRB evidence release, RCN has launched a 'last shift' survey, urging members to answer questions about the resources and conditions during their most recent shift to bring the immediate reality of staffing levels to the forefront. This joint release will enhance the relationship between fair pay and retention and recruitment which the government can no longer deny.
Notes to editors

1. The RCN submission to the NHSPRB states: "Analysis by London Economics shows that against the background of wage stagnation across the UK economy over recent years, nursing has fared worse than a range of other professions, as a result of the erosion of pay levels against inflation. Firstly, low pay increases have seen nurses real pay decrease to a greater extent than many other occupations, and slipped down the income distribution from the 63rd to the 58th percentile between 2015 and 2019. Over this time, as average earnings across the whole economy experienced very low growth, nurses faced both an erosion in the value of earnings but also a substantial erosion of relative income against other workers. Secondly, this slippage in income distribution has meant that they have experienced a higher-than-average level of inflation compared to other workers, so typical nurses' purchases are now relatively more expensive on top of their income being lower."



2. From April, nursing staff will pay more National Insurance and many will see their pensions contributions increase too. The RCN estimates that a nurse earning £31,534 will be £275 worse off this financial year compared to the 2021/22 when they start paying more National Insurance. Government changes to the NHS pension system will sees these individuals paying £157 a year more into their pension scheme. The combined impact of bigger pension contributions, and increased National Insurance, takes a further £401 away from their net pay compared to last year.