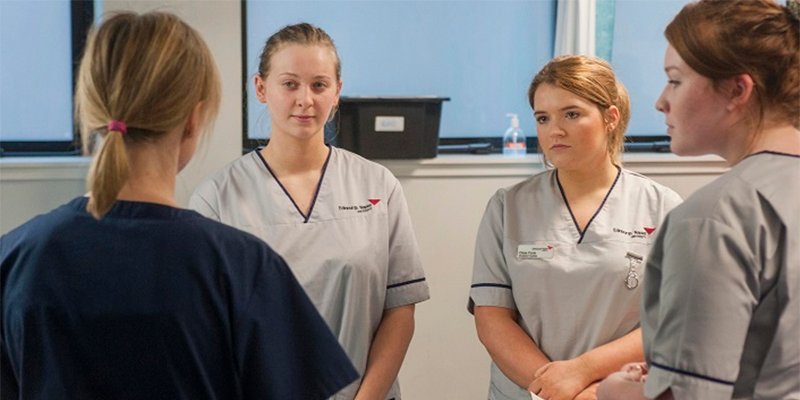 Two years on from the removal of the NHS student bursary, applications to nursing degree courses have plummeted by a third in England.
Numbers applying to begin training in September 2018 have dropped 12% compared to the same time last year, resulting in a total decline of 16,580 since March 2016, the last year students received financial support through the bursary.
The fall in mature student numbers has been even more extreme, with a 16% drop by the June application deadline compared to the same point last year, and a total decline of 40% since June 2016.
Janet Davies, RCN Chief Executive, said: "Failing to recruit more nurses puts patients at risk, and with 40,000 nurse vacancies in England alone, we cannot sit back and watch applications fall year on year. It is clear now that removing the bursary has been a disaster. It is time ministers looked again at this policy, before patients suffer the consequences.
"On top of the serious decline in overall nursing applications, the 40% drop in mature students applying to study nursing is a particular concern. These students represent a vital part of the nursing workforce, particularly in mental health and learning disabilities. It is these areas that benefit most from the life experience mature students bring, and where the shortage of nurses is most keenly felt."
The independent NHS Pay Review Body (PRB) warned this workforce gap could persist until 2027 unless immediate action is taken, jeopardising patient care for much of the next decade. In its official report to the Government last month, the PRB told ministers the removal of the nursing bursary had resulted in a marked drop in applications.