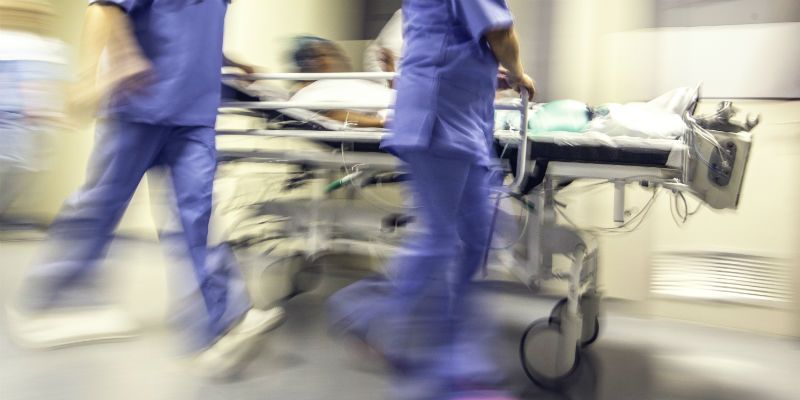 Nursing and midwifery vacancies in NHS Scotland have leapt to a new record high of 9.3%, according to the latest workforce statistics published today (1 March 2022).
As at 31 December 2021, 6,674 nursing and midwifery posts (WTE) were vacant, a jump of almost 1,000 posts since 30 September 2021.
It's the second consecutive quarter that the number of vacancies of risen by almost 1,000 posts.
More than 1,500 have been vacant for three months or longer, a rate that has been rising steadily since the end of 2020. This is evidence of the increasing pressure on the supply of nurses and midwives to fill the gaps.
More than 4,500 WTE registered nursing posts are vacant, a rate of 9.2% that is up from 8.7% in the previous quarter.
RCN Scotland has consistently been calling for the Scottish government to increase investment in the nursing workforce across health and social care and respond to these record high vacancy rates by implementing the Scottish Government's own safe staffing legislation, increasing the number of student nurse places and agreeing to fair pay for nursing staff.
Colin Poolman, RCN Scotland Interim Director, said:
"These statistics make for very difficult reading. They come hard on the heels of last week's Audit Scotland report that called on Scottish government to prioritise workforce availability challenges. The latest statistics make clear how big and just how worrying the challenges are.
"Our members working across health and care need the opportunity to rest and recover. The impact of the past two years of sustained pressure on their physical and mental wellbeing must not be underestimated. But with continued record high levels of vacancies, continued very high demand for services and growing backlogs of patients waiting for much-needed treatment, there is little or no opportunity for respite for them.
"RCN Scotland has been warning about the impact of staff shortages on the provision of care for many years. Worrying numbers of our members are already considering leaving their job. More and more will think about doing the same if this trend is not reversed.
"We urgently need to see a coherent and effective strategy from Scottish government to build the workforce Scotland's health and care services need.
"Nursing staff need to know that they are valued and that their safety critical role is recognised. Ensuring safe staffing levels combined with a fair pay award are key to Scotland having the workforce it needs, which is why the Scottish government must implement the safe staffing Act passed in 2019 as soon as possible."

Notes
Our RCN Scotland Employment Survey showed that a worrying six in 10 of our members are thinking about or actively considering leaving their jobs, suggesting these figures are only going to get worse without urgent action
The Health and Care (Staffing) (Scotland) Act, passed in 2019, places a duty on NHS and social care providers to make sure that, at all times, there are suitably qualified and competent staff working in the right numbers. The Scottish government has delayed implementation in response to the pandemic.
The NHS Scotland Workforce Statistics can be viewed here