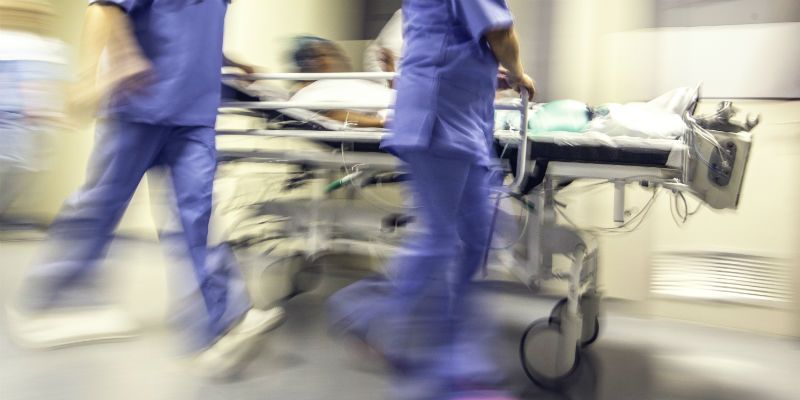 The latest statistics on the nursing workforce published today (7 June) show that 9.5% of registered nurse posts in Scotland were vacant at 31 March 2022, a record high. The rate equates to 4,605 registered nursing posts unfilled, compared to 4,500 at the end of 2021.
The overall number of vacant nursing and midwifery posts is 6,209 (WTE) at 31 March 2022, up from 4,495 at the same date in 2021, an increase of over 38% in 12 months.
Of these vacancies, more than 1,550 have been vacant for three months or longer, a rate that has been rising steadily since the end of 2020. This is evidence of the increasing pressure on the supply of nurses and midwives to fill the gaps.
Non-COVID sickness absence in the whole NHS workforce has also increased to 5.7%, up from 4.7% at 31 March 2021. The increased rate in sickness absence adds to the overall number of staff missing from the NHS workforce, increasing the pressure on the whole service.
Commenting on the latest statistics, Colin Poolman, RCN Scotland Interim Director, said:
"These statistics make very difficult reading for nursing staff all across Scotland who have more than proven their worth in the past two years. They deserve more than to turn up to work shift after shift and be expected to deal with significantly increased demand with fewer and fewer nursing staff. NHS boards are having to spend even more money on bank and agency staff to try to fill the gaps.
"The figures lay bare what RCN members in Scotland told us in the 'Last Shift' survey report we published yesterday, showing the negative effect of the shortages. Nursing staff are forced to go even more than the extra mile and, when the shortages are greatest, they are forced to leave patient care undone.
"This is even more evidence, if more evidence was needed, for why the RCN is calling for the Scottish government to take urgent action to address the challenges facing the nursing workforce. This includes a clear timetable for implementation of the Health and Care (Staffing) (Scotland) Act, fair pay, good employment terms and safe working conditions for nursing staff wherever they work."