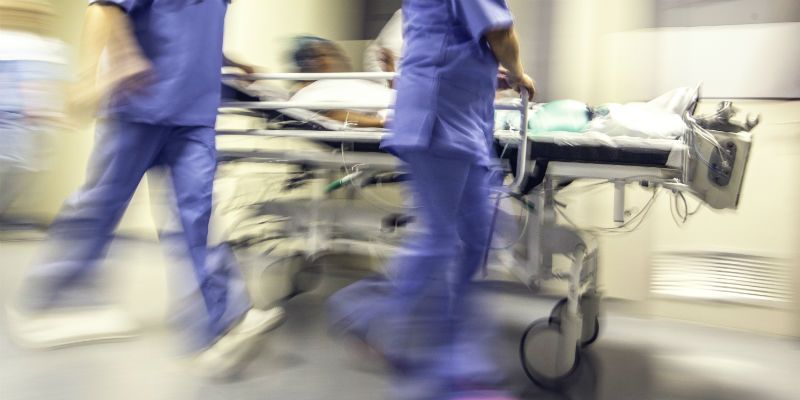 The College had been calling for improvements to nursing workforce planning long before the COVID-19 pandemic. The pressures of the last two years have only exacerbated the long-term issue of a workforce which is undervalued and under-resourced.
The Scottish government's workforce strategy recognises the importance of getting the workforce right across health and social care services but their commitment to one per cent growth per year is inadequate and the document provides little insight into where the required registered nurses and nursing support workers will come from.
It fails to acknowledge the impact of record levels of nursing and midwifery vacancies, the significant number of nursing staff reaching retirement age and the need for more registered nurses in Scotland's care homes and communities as people are living longer with more complex clinical needs.
In 2019 Scotland passed ground-breaking safe staffing legislation, the Health and Care (Staffing) (Scotland) Act, the first in the UK to apply to health and care services. The lack of commitment to a timetable for implementation of this safety critical legislation is out of step with the urgent nature of Scotland's nursing staff crisis.
The Scottish Government's continued claim that staff in Scotland are the best paid in the UK means little to nursing staff whose salaries have failed to keep pace with significant increases in the cost of living over the last 10 years. In a recent RCN member survey almost 70% of respondents said their pay was inappropriate given their role and responsibilities and of the 60% who are considering leaving their job, over half said low pay was a factor.
Commenting on the national workforce strategy, Colin Poolman, Interim Director, RCN Scotland, said:
"While the Scottish government's vision and outcomes are laudable, the document fails to set out a clear plan for how they can be delivered.
"There is an emphasis on recruiting into the nursing profession but scant detail on how this will be achieved to tackle the record levels of vacancies or how to retain existing experienced staff – many have told us that low pay and poor staffing levels are driving them out of the profession.
"Action to address staff shortages is needed now and the lack of commitment to implementation of Scotland's safe staffing legislation simply isn't good enough.
"Our members have been clear that staff shortages, record levels of vacancies and the added pressures of the pandemic are having an impact on patient care and their own wellbeing. An urgent timetable for implementation of the Health and Care Staffing Act is essential."