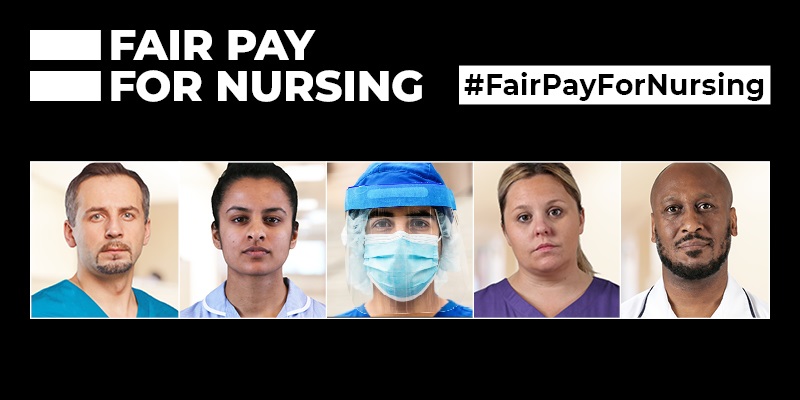 The statistics show that, as at June 2021, 4,845 nursing and midwifery posts were vacant, this represents 7.1% of all posts. They also show that in the previous quarter (March 2021), 4,494 (6.6%) posts were unfilled. This figure has only just been published because not all Health Boards were able to submit data. The previous record number of vacancies had been 4,013 (6.3%), in June 2019.
There are particular challenges in a number of Health Boards and in some nursing areas. NHS Highland, NHS Shetland and NHS Dumfries and Galloway all have more than one in ten nursing and midwifery posts vacant. Across Scotland, 386 (or 9.3%) of district nursing posts are vacant, while there are 874 mental health nursing posts vacant, a record high which represents a vacancy rate of 8.4%.
RCN Scotland is calling for the Scottish Government to focus on the workforce challenges facing health and care services and respond to these record high vacancy rates by agreeing to fair pay for nursing staff and implementing safe staffing legislation.
RCN Scotland members rejected the Scottish Government's pay offer on the basis that it did not go far enough to address nursing recruitment and retention. In June 2020, RCN Scotland formally notified the Scottish Government that it was in a trade dispute over pay.
As well as implementing fair pay, RCN Scotland is calling for the implementation of the Health and Care (Staffing) (Scotland) Act. This legislation will place a duty on NHS and social care providers to make sure that, at all times, there are suitably qualified and competent staff working in the right numbers.
Commenting, Julie Lamberth RCN Scotland Board Chair said:
"It is deeply worrying to have record numbers of nursing vacancies at a time when covid cases are on the rise. Nursing staff across hospital and community services are under significant pressure trying to maintain services while being conscious that the number of people waiting for treatment is growing each day.
"The Scottish Government will be unable to meet their aspiration to increase activity by 10% with more than 4,800 nursing and midwifery posts left unfilled. Extra funding for additional beds and diagnostic centres will be of no use if we don't have the staff, and most often that means nursing staff, to run them.
"RCN Scotland members are telling us that they have never been under greater pressure and with so many vacancies adding to this, we are seeing work-related absences on the rise.
"To address this challenge, the Scottish Government must fund a fair pay rise for nursing staff and fully implement safe staffing legislation. We need to ensure nursing is seen as an attractive and rewarding career so that we can retain and recruit the nursing workforce Scotland needs."