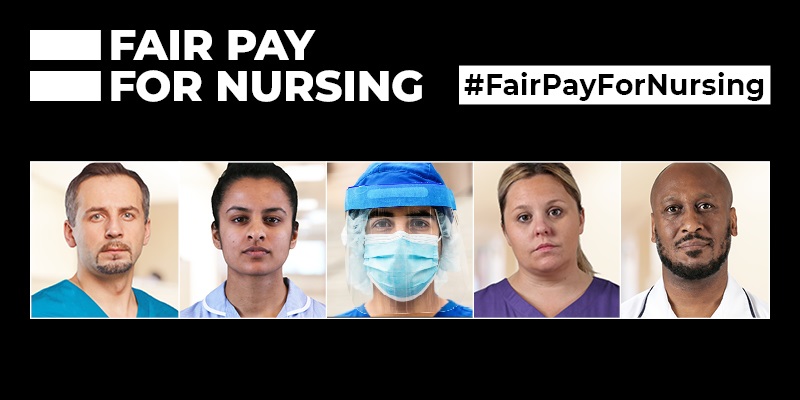 The letter describes members' disappointment at the decision to implement the single year pay offer 2021/2022 for NHS Agenda for Change Staff in NHS Scotland without having further discussion with the Royal College of Nursing.
RCN Scotland Board Chair, Julie Lamberth said: "Nursing is the largest group of staff in the NHS and given our members' significant contribution to Scotland's health service, it is surprising and disappointing that the Scottish Government did not believe it necessary to consider our members' views and explore further options before moving to implementation.
"The past 14 months have highlighted the unique value of nursing as a safety critical profession like never before. Yet we are feeling undervalued and disenfranchised and I know many are considering leaving the profession.
"While we wait to see how the Scottish government responds to our meeting request it is important that members continue the conversation about pay. Member-to-member conversations are a vital way to share information and opinions, keeping momentum going in our Fair Pay for Nursing campaign."
Find out more about the
Fair Pay For Nursing campaign
and use our
five talking points
on NHS pay in Scotland to start conversations with colleagues.
New Fair Pay For Nursing and Organising for Change branded materials are
now available to order
.