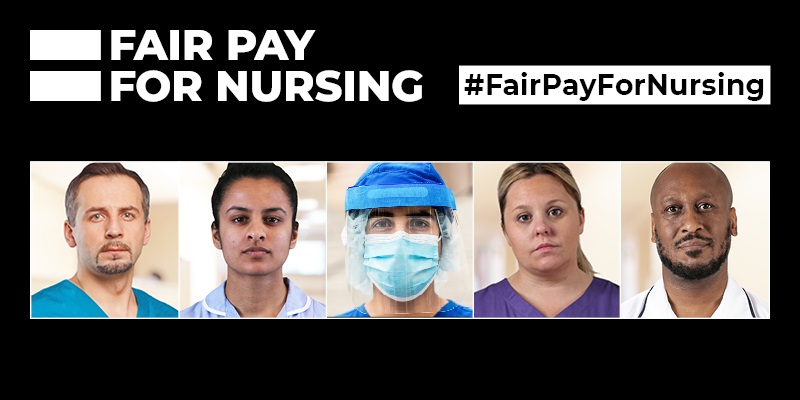 RCN Scotland lodged a trade dispute with the Scottish government and NHS employers at the end of June. This followed the Scottish government's decision to implement a single-year NHS pay deal for 2021-22 for Agenda for Change staff without discussing RCN members' rejection of that deal – with almost 70% of members who took part in the consultation voting to reject the offer.
Despite continued pressure from the RCN, the Cabinet Secretary for Health and Social Care has failed to address members' concerns or take steps to demonstrate that Scotland's nursing workforce is valued.
RCN Scotland Board Chair, Julie Lamberth, Vice Chair, Martin MacGregor and Chair of the Trade Union Committee, Graham Revie raised members' concerns about the direct link between pay and the ongoing workforce pressures, recovery plans and long-term recruitment and retention with the Cabinet Secretary in a meeting last month. The Cabinet Secretary has failed to deliver on his commitment of a further meeting.
In a letter to the Cabinet Secretary this week, RCN Scotland Board Chair Julie Lamberth reiterated that members' position remains unchanged and said: "The safety critical role of nursing needs to be valued much more highly. Our members are exhausted, worn down by the pandemic and the experience of working short-staffed in the preceding years."
Commenting on the failure of the Cabinet Secretary to continue discussions, Vice Chair Martin MacGregor said: "The Cabinet Secretary has said he understands how much the issues of recruitment and retention matter to staff but so far we have failed to see this translated into action. The recovery and capacity building programme fails to address the fundamental underlying issue of fair pay. His warm words regarding the commitment and contribution of nursing staff need to be replaced by action to truly demonstrate our value."