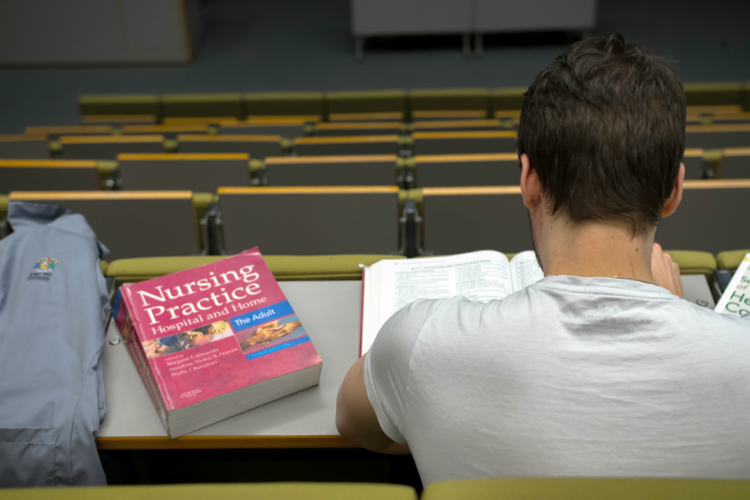 Scotland must invest properly in the domestic nursing supply to ensure patient need is met in the long term. In its manifesto for the Scottish Parliament elections the Royal College of Nursing is calling for an ongoing commitment to increase the number of student places, ensuring student nurses have access to a fair bursary and other financial support.
The number of vacant nursing posts within the NHS and in care homes is a significant concern and was having an impact on the existing workforce long before the pandemic. In addition, Scotland's nursing workforce is ageing with around 20% over the age of 55 and in a survey of RCN members last year 38% reported that they are thinking of leaving the profession. Action is needed to retain experienced staff as well as increasing the number of, and capacity to support, nursing students.
Commenting on the today's announcement on the nursing student intake figure for 2021/22, Eileen McKenna, Associate Director, RCN Scotland said:
"Scottish Government has recognised that we need to increase the number of student nurse places to future proof the workforce. Today's announcement goes some way towards this. The focus on the mental health workforce is particularly welcome but the lack of increase in places for learning disability nursing and children's nursing is disappointing.
"It has been great to see an increase in interest in nursing as a career choice, as the profession has so much to offer. However for this increased interest to result in an increase in nurses, the number of places available must continue to grow and students need the appropriate financial, academic and clinical support to complete their education and enter the workforce."
The recent trend of successive increases to nursing student intake numbers must be viewed in the context of the 20% reduction in student places that took place from 2010/11 to 2012/13. Over a two year period the number of adult nursing students starting university courses reduced by a quarter, while those starting a mental health nursing degree reduced by 14%. Only in the last three years have intake numbers reached and exceeded the number of student places in 2007/2008.