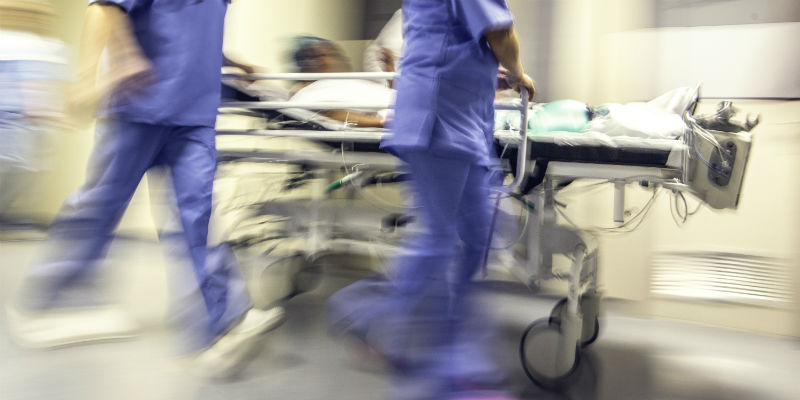 The statistics show that, as at September 2021, 5,761 nursing and midwifery posts were vacant, this represents 8.2% of all posts. The NHS in Scotland currently has a shortfall of 4129.7 whole time equivalent registered nurses with over half of these vacancies in adult services.
Some areas of nursing have particularly high vacancy rates. Nearly one in five district nursing posts are unfilled across Scotland. School nursing has a vacancy rate of 11.3% while mental health nursing has a vacancy rate of 9.5%. In NHS Highland, NHS Shetland, NHS Orkney and NHS Dumfries and Galloway, more than one in 10 nursing and midwifery posts are unfilled.
Ahead of this week's budget announcement RCN Scotland is calling for the Scottish government to increase investment in the nursing workforce across health and social care and respond to these record high vacancy rates by implementing the Scottish government's own safe staffing legislation, increasing the numbers of student nurse places and agreeing to fair pay for nursing staff.
The Health and Care (Staffing) (Scotland) Act, passed in 2019, places a duty on NHS and social care providers to make sure that, at all times, there are suitably qualified and competent staff working in the right numbers. The Scottish government has delayed implementation in response to the pandemic.
RCN Scotland remains in a
trade dispute
with the Scottish government after members
rejected the NHS pay offer for 2021/22
on the basis that it did not go far enough to address nursing recruitment and retention. Last month, 90% of RCN members who took part in a ballot indicated they were
willing to take some form of industrial action
over this pay award. Nursing staff working outside the NHS also need fair pay that recognises their contribution.
Colin Poolman, RCN Scotland Interim Director said: "These worrying statistics show that the staffing crisis in our NHS continues to deteriorate. Nursing staff have never been under greater pressure and with so many vacancies adding to this, work-related absences are on the rise and significant numbers of experienced nursing staff are considering leaving the profession.
"The Scottish government has the opportunity to act now. The Scottish government must fund a fair pay rise for nursing staff and fully implement the safe staffing legislation. We need to ensure nursing is seen as an attractive and rewarding career so that we can retain and recruit the nursing workforce Scotland needs."