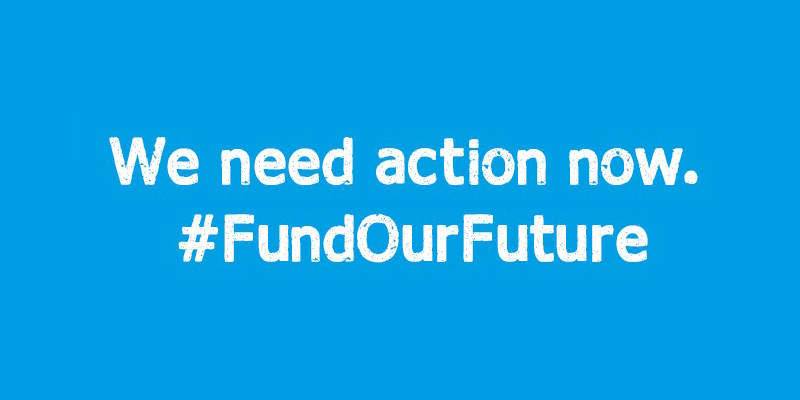 Student nurses will descend on Westminster today as the RCN calls for at least £1bn investment in student nurse funding to be included in next month's long-term plan from NHS England.
The College believes this is what's needed to halt the decline in student nurse numbers and begin to address the 42,000 nursing vacancies currently jeopardising safe patient care.

Students will meet MPs ahead of a Westminster Hall debate which will discuss the future of nurse education funding. The debate has been called by Wolverhampton South West MP Eleanor Smith, a nurse by background.

Since the bursary for nursing students was scrapped in 2016, applications to study nursing have fallen by a third. This is despite Government ambitions to drive up student nurse numbers.

The RCN has produced costed measures such as a maintenance grant for all nursing students and practical support for tuition, including bringing back the bursary or introducing forgivable loans. In this second option, loans would be paid back by the Government in return for nursing service.

A student nurse, who did not wish to be named, recounted her experience of financial hardship under the current system.
"My mental health was damaged in the first year of university, being the first cohort with no bursary. I was under so much pressure I went numb. I cried until I couldn't cry any more.
"The people who make these decisions have no idea what it's like. They teach us to have so much empathy for our patients yet they don't have any for us.

"Being in debt plays on my mind constantly. And there is no end to it. I estimate that I'll be £60,000 in debt at the end of my course, with interest constantly being added."
Acting RCN Chief Executive Dame Donna Kinnair said: "The disastrous decision to scrap the nursing student bursary has failed both students, the existing workforce and patients.
"The RCN has costed options to help attract and support nursing students, safeguard the future of the nursing profession, and secure the future of safe patient care in England.

"As part of the NHS Ten Year Plan we want at least £1bn invested in nursing higher education – ambitions are nothing without enough staff to make them happen."

Dame Donna has written to Secretary of State for Health and Social Care, Rt. Hon. Matt Hancock MP, calling on him to secure at least £1bn worth of funding from the Government as part of the NHS Long Term Plan. This is currently being drawn up and will prioritise NHS spending for the next decade. The plan is expected in early December.