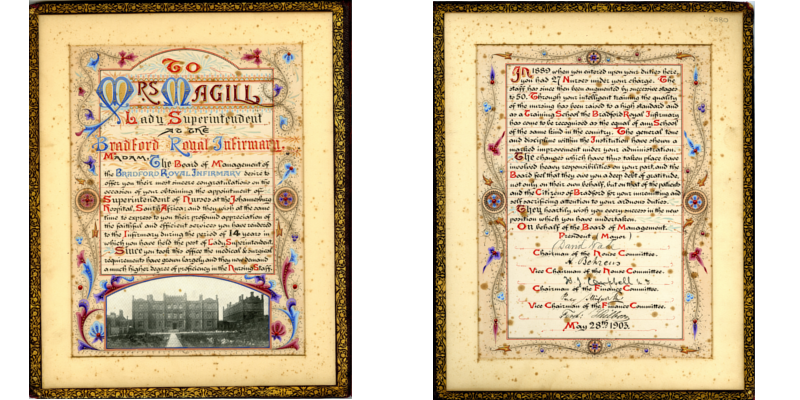 Here at the RCN Library and Archives Service, we love to see nurses getting the recognition they deserve, so we adore this beautifully calligraphed vote of thanks for nurse Florence Magill dating back to 1903.

This certificate was awarded by the Board of Directors at Bradford Royal Infirmary where Magill had been working since 1889. In her role as Nursing Superintendent, she not only doubled nursing staff numbers at the hospital but was also responsible for improving the overall quality of nursing education and practice through her strong leadership and dedication to the profession. These achievements are made more impressive when you consider that Magill wouldn't even have been able to vote in 1903.

Magill can also be seen to have had a profound impact on her patients, and the vote of thanks acknowledges a debt of gratitude from the Bradford community at large for her tireless efforts.
You will find this and other treasures from our historical collection in our Digital archive.