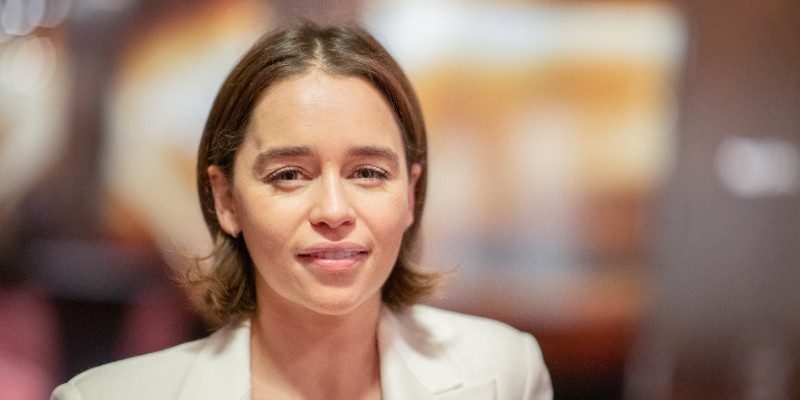 Actor and RCN Ambassador Emilia Clarke is lending her support to the NHS in England as part of a shared ambition to help bring young people "back to life" after a stroke, following her personal experience of brain injury.
Emilia is backing NHS plans to expand the number of centralised expert stroke teams and has revealed plans for a separate programme to train more specialist nurses for rehabilitation.
The RCN Foundation will partner with Emilia's own brain injury charity SameYou as it leads the roll-out of a new education programme from 2020.
The scheme will support nurses to become specialists in neuro rehabilitation and care for young stroke patients aged 18 to 40, including in the independent non-NHS sector and throughout the UK.
The actor, known for her lead role as Daenerys Targaryen in the series Game of Thrones, spoke of her experience of two aneurysms when she launched the charity and will continue to draw on her own time as a patient.
She said: "There's currently a lack of eyes on brain injury recovery. It's the thing that brings people back to life. You can treat the problem but then you're left wondering what to do next.
"With specialist nurses, I know people can get back to themselves. Stroke is something you never expect to happen, especially not in your 20s and 30s and it is remarkable how often that is happening to young people.
"When you're a young person experiencing it, the mental health aspects go unnoticed and that's what I experienced. You need to be treated as a fully-rounded person and not just a list of symptoms. I was cared for by two specialist nurses but I saw where the gaps were and where I had to help myself. I want to give young people who've had a stroke the opportunity to have those nurses too."
Director of the RCN Foundation Deepa Korea said: "Nurses are real innovators who continue to push the boundaries. When it launches, this programme will be the first of its kind and will give nurses a chance to help young people get their life back on track after a stroke.
"The programme focuses on improving the physical, mental and cognitive health and wellbeing of stroke patients and helping them throughout their recovery."
Stroke, a preventable disease, is the fourth single leading cause of death in the UK and the single largest cause of complex disability. The NHS Long Term Plan, launched earlier this year, calls for more networked local hospitals that give patients faster access to specialist diagnosis and treatment.
The health service recently cited evidence of 170 extra lives saved a year in London and Manchester following the establishment of Hyper Acute Stroke Units.
Picture by Barney Newman