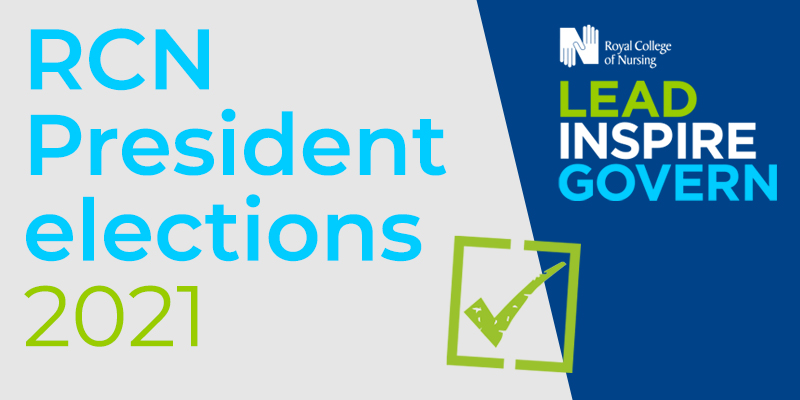 The following candidates have been confirmed as standing for election to become RCN President:
Denise Chaffer
Professor Rod Thomson FRCN
Maria Trewern
Voting via a postal ballot opens on 13 May and closes on 14 June.
The successful candidate will be announced on 15 June and take up their post on 1 July. Their term of office will end on 31 December 2022.
RCN Chair of Council Dave Dawes said: "RCN Presidents have embodied the ambition, vision and values of members for more than a century, influencing nursing and improving patient care.
"They are ambassadors not just for the RCN but for the whole nursing profession both in the UK and around the world.
"As we continue to push for safe staffing and improved pay while supporting members throughout the pandemic, this role is more important than ever.
"I would urge you to vote for who you think will best fulfil this role when the ballot opens in May."
For more information about each candidate, visit our RCN president election page.
There will be an online hustings event on the evening of 13 May with more details available shortly.
The election to this role was delayed after two candidates were disqualified in the last election. The subsequent General Meeting agreed an extended term of office for the current President, which is due to expire on 30 June 2021. Find out more.