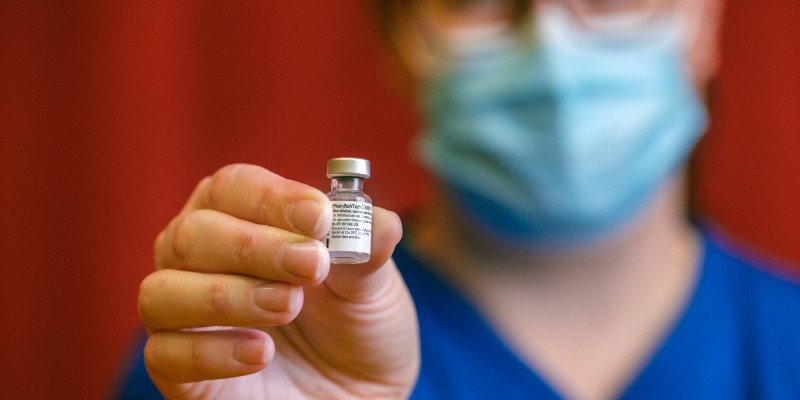 The RCN believes all health and social care staff should have the COVID-19 vaccination to help protect themselves, their patients and their friends and family. However, we do not believe making vaccination compulsory is the right approach.
Responding to the launch of the government's consultation on making vaccination a condition of deployment in older adult care homes in England, RCN Chief Executive & General Secretary Dame Donna Kinnair said:
"It is considered best practice for all health and care staff to have vaccines to protect themselves and their patients. However, it's essential that staff have the opportunity to fully understand and have autonomy over what goes into their bodies. The most important thing is making sure that all health care workers get access to the vaccine and employers make vaccination as easy as possible. It is counter-intuitive to introduce a policy which could affect recruitment and retention in a sector which is already chronically short-staffed."
The consultation lasts for five weeks and will help inform decision-making around how the change could be implemented and whether respondents think it would be beneficial. It is in the form of a survey and seeks views on the proposal, it's scope, any potential impact it could have on staffing and safety as well as how it is implemented and who could be exempt.
The RCN will be providing an organisational response but members working in care homes are also encouraged to respond directly. A final decision is expected this summer.
Helen Donovan, RCN Professional Lead for Public Health, said: "The RCN strongly recommends all members have the vaccination as soon as they're able to. It is considered to be best practice, to protect them alongside their patients and clients as well as friends and family.
"However, we need to do more to support health and care staff to get the vaccination, taking time to discuss their concerns, rather than making vaccination compulsory.
"Staff need to be able to make this decision in a supportive environment with the right information, encouragement and clear explanation of the benefit and value of the vaccine.
"It is imperative that all organisations make it easy for their staff to get vaccinated, by enabling them to have it within working hours, or at a time and location that suits them. This collaborative approach works well and improves vaccine uptake. I would encourage all relevant members to respond to this consultation."