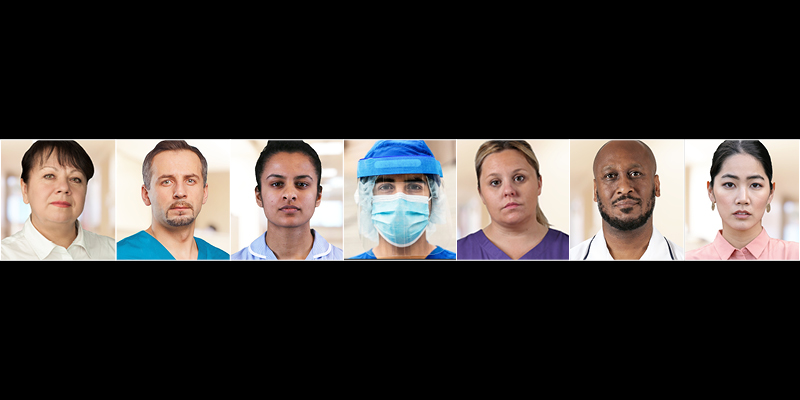 The RCN has today (25 November) launched a petition to demand fair pay for nursing after the chancellor addressed, but failed to deliver, a pay rise for nursing staff in his spending review.
Responding to the "missed opportunity" to recognise and reward the expertise and dedication of nursing staff today, RCN Chief Executive & General Secretary Dame Donna Kinnair said:
"The level of pay rise that the government agrees must reflect the true skills and value of nursing. For now, nursing staff continue to be worse off than 10 years ago.
"At a time when many experienced nurses are burnt out, exhausted and considering leaving the career they love, the link between unfair pay, staffing levels and safety becomes even more stark."
The petition comes just days after public polling, carried out by YouGov for the RCN, showed that 82% of those surveyed said they supported a pay rise for nursing staff this year.
While the RCN is campaigning for a fully funded 12.5% pay increase for all nursing staff covered by Agenda for Change terms, it also wants to see an equivalent pay rise for those working outside the NHS. On plans for a pay freeze for public sector workers, excluding NHS staff, Dame Donna said:
"Nursing staff across the board will oppose plans to freeze the pay of equally skilled professionals. Those working in social care and the community deserve a pay boost as much as their NHS colleagues.
"The chancellor was one of millions on doorsteps to clap carers this year. Unlike others, he had the power to turn warm words into deeds – but today, he has failed to act."
The RCN also argues that a public sector pay freeze doesn't make economic sense. Dr Gavan Conlon, a labour market economist at London Economics, said: "Imposing a pay freeze on public sector workers appears like a sensible policy from the government in response to its current financial challenges. However, in reality it is poor economics.
"Essentially cutting salaries in real terms will result in less disposable income circulating throughout the economy, and the firms that are relying on a return to normality at the end of the pandemic will see consumers unable to make the purchases required to support businesses in the longer term. Public sector pay freezes will further destabilise the businesses the government is attempting to prioritise."
While the RCN welcomes the announcement of investment in the NHS and social care it warns the money will only truly benefit patients if there are enough nursing staff to treat them.