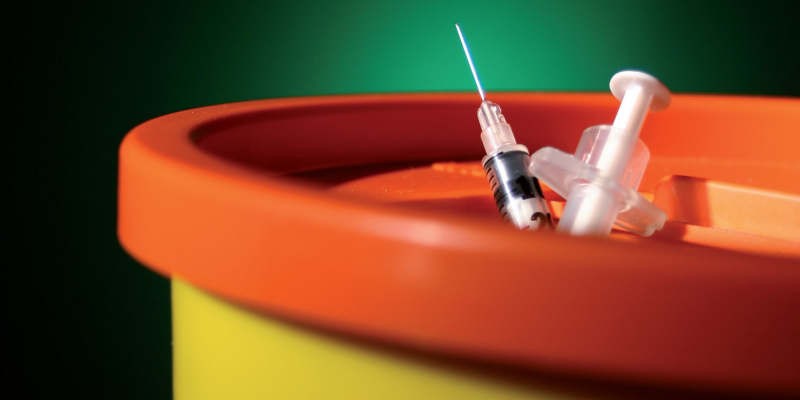 Today, the RCN has launched a survey asking members to share information on their experiences of sharps injuries at work.
Sharps injuries, from instruments such as needles and scalpels, are a serious occupational hazard affecting nursing staff, and at times of stress and exhaustion, sharps injuries are more likely to occur.
The RCN successfully campaigned for the 2013 sharps regulations to protect all health and care staff. We're now seeking members' experiences to see if more work is needed in this area and to inform updates to our guidance on sharps injuries.
RCN National Officer Kim Sunley said: "All employers should ensure that risks of sharps injuries are adequately assessed, and that appropriate control measures are in place.
"Yet we know that injuries of this nature still happen despite them being preventable.
"They are not trivial and carry risks of infection, along with the associated mental distress with waiting for the results of tests following a sharps injury.
"If we can find out what is happening across health care settings, we can help to make sure staff are better protected."
Sharps injuries can occur in different ways, including as a result of a failure to comply with standard infection control precautions, inadequate disposal of clinical waste and overfull sharps bins.
The RCN is also concerned that wearing bulky personal protective equipment (PPE) due to the COVID-19 pandemic may increase risk.
The survey results will help inform RCN work to tackle these issues, with support from RCN safety reps and our Infection Prevention and Control Network, and through work with external bodies, such as the Health and Safety Executive.
The survey, which is being run in collaboration with Sharpsmart UK Ltd, is open from 23 November until 11pm on 13 December.