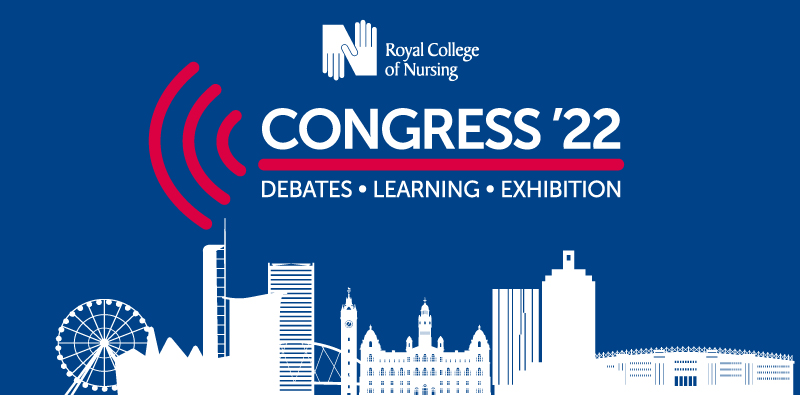 Booking is now open for RCN Congress 2022, the largest event in the nursing calendar. This year's in-person event will take place from 5-9 June at the Scottish Event Campus in Glasgow and is free for members to attend. Don't miss your opportunity to be part of something special.
Congress provides a unique opportunity for delegates to debate key issues around nursing practice that shape the RCN's future work. Attendees will vote on several important and diverse issues.
Agenda items include protecting the title "nurse", ethical overseas recruitment, digital consultations and assisted dying.
Also up for debate are a number of issues concerning members' health and wellbeing, such as the impact of overworking, compassion fatigue and long COVID.
BJ Waltho, Chair of RCN Congress, said: "We have an amazing agenda for this year's Congress, and to meet in-person again feels very exciting.
"We know that nursing is not an easy job, exacerbated by the challenges of the pandemic, and I want Congress 2022 to give people the energy and enthusiasm to continue their fantastic work.
"I want members to know that we're listening and that they can bring about meaningful change through their input at the conference."
Learning and wellbeing sessions are also scheduled, including supporting people with dementia through music therapy, imposter syndrome and becoming an effective leader.
The five-day nursing event and three-day exhibition (6-8 June) is open to all RCN members to learn, develop and share best practice, and to influence nursing and health care policy.
Visit the Congress website for more information on how to book your place, and to see the agenda of debates.