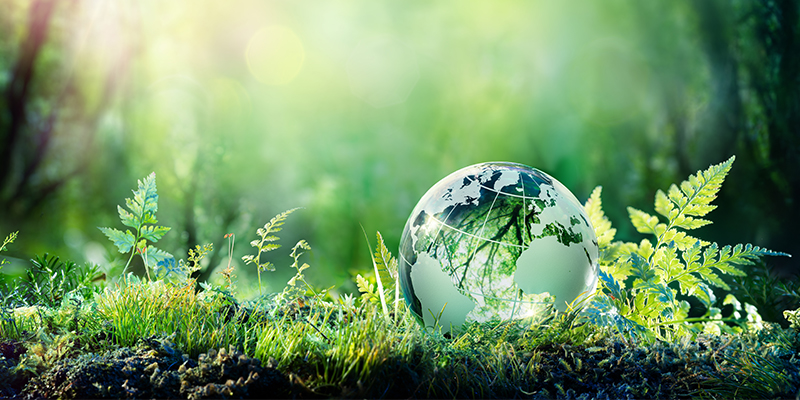 The RCN has restated its commitment to tackling climate change and urged the government to treat climate change as a health emergency, ahead of COP26, the UN Climate Change Conference 2021, which begins in Glasgow on Sunday.
Climate change is a health emergency, it undermines the foundations of good health and deepens inequalities for the world's most vulnerable communities. Nursing staff have a duty to protect and improve public health. As trusted figures, health professionals worldwide can be key players in the fight against climate change, influencing public and political action. At RCN Congress 2019, an emergency resolution on the state of the climate led to the College backing stronger action to tackle this building health crisis.
Health care is a major contributor to climate change because of its significant carbon footprint. It is responsible for
4-5% of global greenhouse gases
globally. In the UK,
the NHS creates 6.3% of England's carbon emissions
. Changes made within health care can have a significant impact on the pace of climate change.
The RCN has already taken action to improve the sustainability of nursing. Reducing unnecessary waste and single-use items is one way that nursing staff can help the profession be more sustainable. During the RCN's annual Glove Awareness Week in May 2021, members were invited to "make one change" to safely reduce the use of disposable gloves. With millions of gloves used in health and care every year this could make a vital contribution to sustainability.
Earlier this month, Dr Richard Smith, Chair of the UK Health Alliance on Climate Change, facilitated a workshop for the RCN's Council, Professional Nursing Committee, Trade Union Committee, RCN Students and Executive Team to inform the RCN's work on climate change and sustainability.
The RCN will now develop a strategy to help the organisation achieve net zero, will lobby for inclusion of sustainability in NMC education standards, and map the UN Sustainable Development Goals across RCN activities.
Commenting on the opening of the COP26 UN Climate Change Conference in Glasgow RCN President, Dr Denise Chaffer, said: "As leaders from across the world gather in Glasgow, nursing staff want them to treat climate change as the emergency it is.
"Our duty, as nursing staff, is to protect and promote public health in the face of the threats posed by climate change but we can't do this alone.
"We have taken strides in making our workplaces more sustainable through our Glove Awareness campaign, reduction of waste, and other strategies.
"However, with unsustainable pressure on health and care services caused by chronic staffing shortages, our members are anxious their work could be for nothing without urgent action.
"The UK Government can show the world it is taking climate change seriously by pledging more than just tackling the causes of global warming.
"It must also commit to investing in public health, as well as our health and care services, to strengthen our healthcare workforce as the consequences of climate change are already negatively affecting on our population's health."