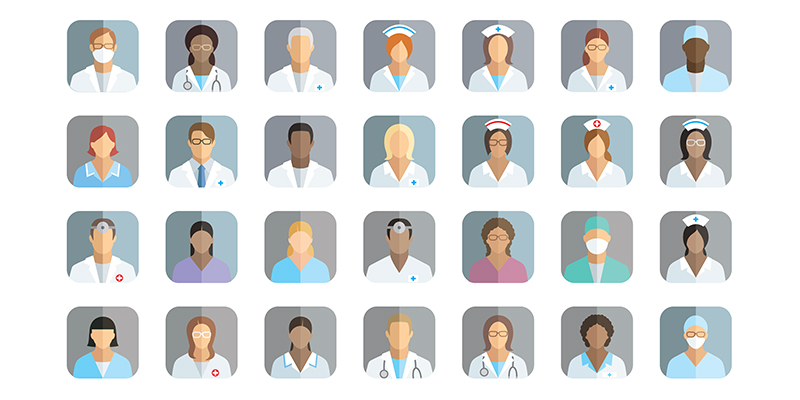 The government has confirmed new measures to expand the nursing workforce to help manage the treatment of COVID-19.
The four actions being put in place are:
once the UK government has passed the legislation to enable the NMC to establish a COVID-19 temporary emergency register, inviting those nurses who have left the register within the last three years to opt in should they wish to do so
encouraging those nurses who are currently on the register but not working in clinical care to consider coming into clinical practice during this time
changing the nature of the programme for undergraduate nursing students so that they can opt to undertake their final six months of their programme as a clinical placement
the next stage of the Covid-19 temporary register would be to establish a specific student part to the emergency register for students in the final six months of their programme, which would have specific conditions of practice to ensure appropriate safeguards are in place.
These have been confirmed in a joint statement issued by the NMC, chief nursing officers, Council of Deans of Health, the Department of Health and Social Care, royal colleges and trade unions.
The RCN, alongside other trade unions, has committed to providing its expertise with and on behalf of members to inform the development and implementation of guidance, negotiate employment terms and conditions within emergency measures, and support members who may be willing to return to clinical practice where appropriate.
RCN Chief Executive & General Secretary Dame Donna Kinnair said: "The UK is currently in an unprecedented emergency situation and we know nursing staff want to play their part in trying to combat the COVID-19 outbreak.
"As the largest professional nursing trade union in the world, we are advising the nursing regulator on new guidance around expanding the nursing workforce during the outbreak.
"The UK government has announced the intention for final year students to be able, if they wish, to spend the last six months of their degree in clinical placement. We have been clear that this must be a matter of individual choice for students, and that they must benefit from appropriate terms and conditions, as well as appropriate support and supervision during the placements. This includes being fairly remunerated and only being asked to carry out duties they are comfortable with.
"We will also support members currently working in non-clinical roles who are willing to return to clinical practice during the outbreak."
Chair of the RCN Students Committee Jessica Sainsbury said: "I want to assure all student nurses that we have been working tirelessly with senior health care leaders to ensure your voices are heard at the decision-making tables.
"We're aware that there are heightened anxieties due to the situation we find ourselves in and the current lack of guidance. We hope that now emergency legislation is in place, this will improve so we can all work together to ensure that not only our profession maintains its status in years to come but so we are able to support our colleagues on the frontline during this crisis.
"Please remember that as students you have a choice and you will not be compromised by putting your own personal circumstances, be it dependants, health status or competence, first."
We're currently working up answers to frequently asked questions from nursing students. These will be hosted on our COVID-19 online advice guide. Please check back there frequently for updates. We'll also be providing updates via the RCN Students Facebook page and would encourage students to join.