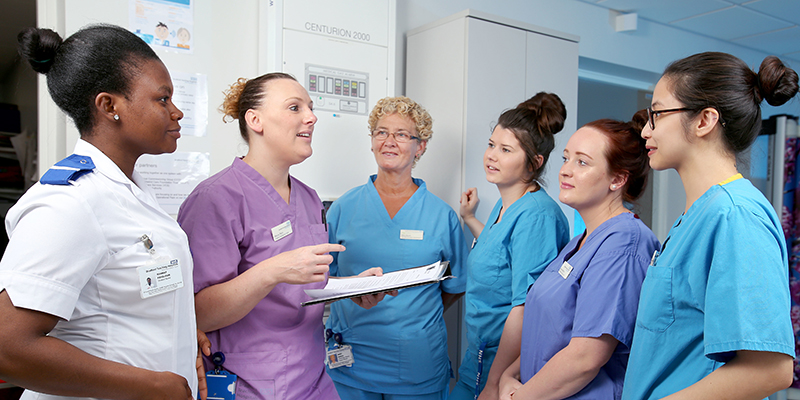 Two additional groups of people will be invited to join the Nursing and Midwifery Council's (NMC's) COVID-19 temporary register. They are:
overseas nurses and midwives who have completed all parts of their NMC registration process except the final clinical examination (OSCE)
nurses and midwives who have left the register within the last four and five years.
The NMC has said it will create conditions of practice to ensure appropriate safeguards are in place for the different groups invited to join the COVID-19 temporary register.

For the above two groups this will involve always working under the direction of an NMC registered nurse, midwife or other registered health care professional who is not on a temporary register.

The RCN will provide expertise with and on behalf of its members to inform the development and implementation of guidance for those joining the temporary register and ensure that individual choice is emphasised in any communications asking people to join.

It will provide feedback and representation on behalf of members joining the temporary register and negotiate employment terms and conditions within emergency measures.

RCN Chief Executive & General Secretary Dame Donna Kinnair said: "Overseas nurses have always played a significant and valued part in the delivery of patient care in the UK. We will make sure those who choose to join the temporary register are treated and remunerated fairly. We'll also continue to call for the Immigration Health Surcharge to be scrapped for health care workers. This fee, which sees overseas nurses and their families have to pay to use the NHS themselves, is totally unfair.

"I'm humbled by the huge number of former registrants who have already volunteered to return to frontline nursing and look forward to supporting thousands more who will now be invited to join them."

The COVID-19 temporary register went live on 27 March. It currently includes nurses and midwives who left the register in the last three years.

Student nurses in their final six months of training could also be invited to join the temporary register. A decision on whether to open the register to them will be taken by the NMC in the coming weeks. Before then, students have the option of undertaking their final six months in clinical placement as a means of allowing them to continue their educational programme while also contributing to clinical services during the pandemic.

Measures to enable nursing students at other stages of their educational programme to help during the COVID-19 pandemic have also been announced.