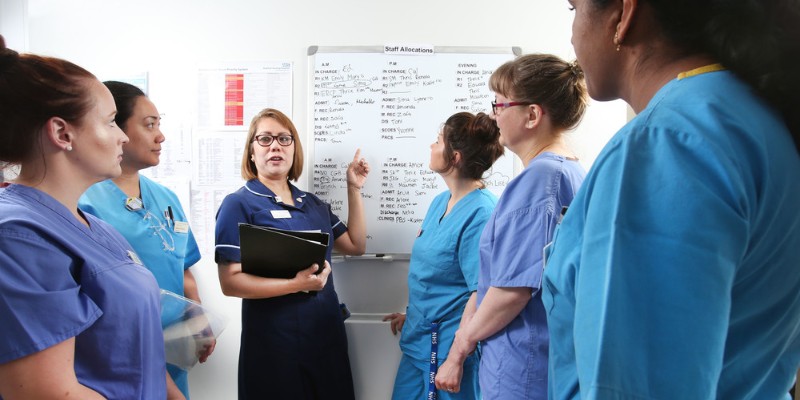 The Care Quality Commission's (CQC) annual report on the state of health and social care services, released today, highlights how staffing shortages are threatening the quality of patient care. The report backs up the RCN's calls for urgent investment in the nursing workforce.
RCN England Director Patricia Marquis said: "With this report, the official inspectors are putting England's nursing shortage front and centre as a key reason for poor care – no area of care appears safe from the engulfing workforce crisis. Now that the CQC's concern is on record, it leaves ministers with nowhere to turn – they must take immediate and firm action to address the 40,000 unfilled nurse jobs."
The report states that there is pressure on all health and care services in England, as staff recruitment and retention fails to keep pace with increasing demand. The CQC is calling for system-wide action on workforce planning. It highlights the need for long-term funding, collaboration between care services and new efforts to retain existing staff.
Peter Wyman, Chair of the Care Quality Commission, said: "The fact that quality ratings across health and social care remain broadly stable – due to the dedication and hard work of staff and leaders – should be celebrated. But at the same time, we need to acknowledge that people's experience of care is not always good – too many people are facing unacceptable challenges and cannot get the right care in the right place and at the right time."
While hardworking nursing staff and their colleagues are putting in extra hours and effort to maintain care standards, they face stressful working environments.
Patricia added: "The CQC is painting a picture of too many nurses reaching burnout or breaking point with patients paying the price. In A&E in particular, nursing staff and their colleagues are left trying to treat patients as best they can in a system without enough capacity or boots on the ground.
"While there are some examples of improved efforts to retain staff, the report reads as a catalogue of pressures and strains on the current workforce, which it recognises are the driver of high turnover and vacancies across NHS and care.
"The independent inspection body backs calls made by the RCN and others for a coherent workforce plan and also puts on record its view that the removal of the bursary for nursing students led to a decline in people able to train. Now that it has been recognised here, the government must act to put at least £1bn extra per year into nursing education if it hopes to recover lost ground and fill these vital jobs."