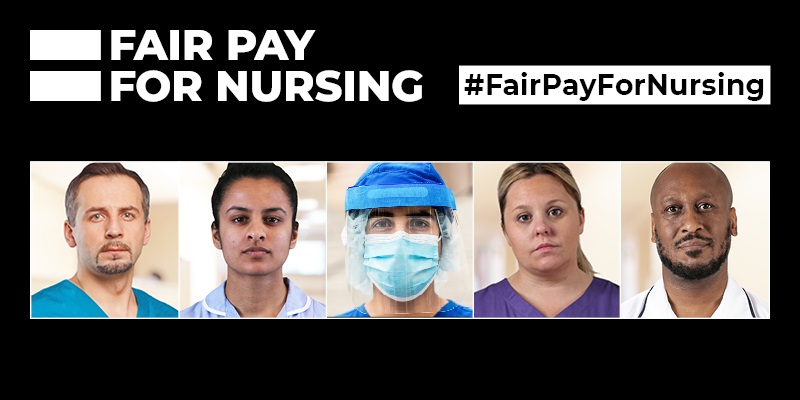 The letter – signed by the heads of the RCN, UNISON and the Royal College of Midwives – is on behalf of 14 unions representing more than a million NHS staff across England, Northern Ireland and Wales.
Now that the NHS Pay Review Body report is with the secretary of state for consideration, the unions say all eyes are on the government as health care workers await the outcome of this pay round.
The letter says NHS staff are exhausted and in need of a boost after the unprecedented challenges of the past 15 months. A proper pay rise is vital for staff morale and would encourage those considering leaving the NHS to stay through the next few difficult years, it says.
"A significant pay rise would help health workers feel valued and let them know their efforts during the pandemic have not gone unnoticed," the letter continues.
"It would also signal the government's commitment to addressing the huge backlog of appointments, treatments and operations cancelled to allow the NHS to focus on COVID-19."
The letter acknowledges that pay is not the only reason people join or leave the health service but says that it is a major factor. A decent wage rise "would help prevent a post-pandemic exodus" of staff as the economy recovers and job vacancies open up elsewhere, it states.
The unions are asking to meet with Sajid Javid as a matter of urgency to discuss the vital role a pay rise would play in enabling the NHS to recover after the pandemic.
The RCN is calling for a 12.5% pay increase for NHS staff on Agenda for Change contracts that applies equally to all bands in recognition of the highly skilled and safety critical role of nursing staff. Find out more about our Fair Pay For Nursing campaign.