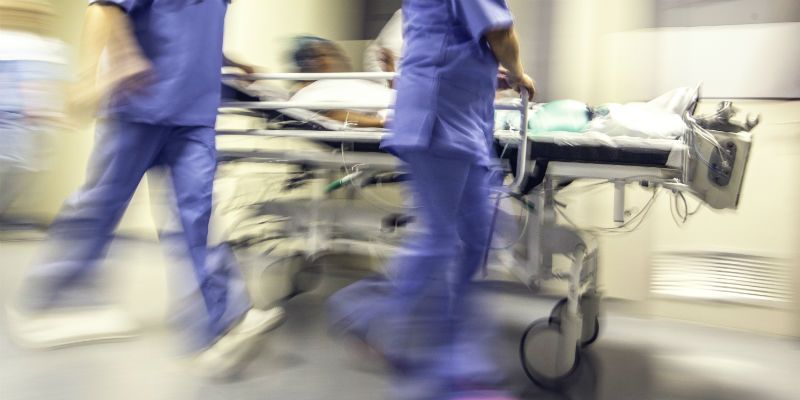 More integration in the care system is needed to tackle the huge challenges facing nursing staff working in emergency departments, says the RCN.
An increasing number of patients with complex needs are seeking treatment in emergency departments as primary care services are also under pressure and waiting lists have grown. In England, the latest NHS England performance data reveals that in March this year, 22,506 people waited for more than 12 hours in an emergency department to be admitted for treatment. This is up from 331 in March 2019 and 668 in March 2020. A similar picture is being seen in Wales, Scotland and Northern Ireland.
The situation has been exacerbated by delays in the transfer of care from hospital to community locations, due to workforce issues in the community, the availability of care package and placements in care homes.
This comes as hospitals try to schedule elective cases as much as possible to clear existing backlogs while continuing to accommodate COVID cases and pathways. In addition, more patients are presenting in emergency departments with mental health needs.
Members have told the RCN that the immense pressure emergency departments are experiencing is being compounded by factors such as difficulties in recruiting and retaining workforce and sickness.
Sarah Cato, Chair of the RCN Emergency Care Association, said: "There's less capacity for inpatients right now which means patients are waiting longer to be admitted to wards, creating a backlog in emergency departments. This also has an impact on ambulance waiting times, that delay ambulance response times in the community.
"The pressures on nursing staff are constant, with no signs of improvement as ongoing sickness absences, isolation and high vacancy rates create constant challenges. Many experienced emergency nursing staff feel they have no choice but to leave, which is having a further impact on the skill mix of remaining staff."
Improved reporting on emergency department activities is needed, the RCN says, as current data collection processes do not provide true reflection of what nursing staff and other health care staff are experiencing.
Pat Cullen, RCN General Secretary & Chief Executive, said: "Nursing staff find it completely unacceptable that patients are being put in harm's way because of a reluctance by government to tackle this crisis.
"With those waiting more than 12 hours to be admitted to hospital from A&E at an all-time high in parts of the UK, this unrelenting pressure could push services over the edge. Every day, nursing staff are stretched to breaking point.
"This is a symptom of wider problems," she added. "When chronic understaffing leaves care undone in mental health, general practice and community healthcare or care homes, patients deteriorate to the point emergency treatment is their only option.
"Ministers must do all they can to retain the experienced nursing staff we have, and commit to investing in educating more nursing staff so patients aren't left in this perilous position."
The RCN will work collaboratively with other relevant organisations to support members and address these urgent issues, applying RCN Nursing Workforce Standards where relevant.
RCN members working in emergency care are urged to seek support and share their experiences as pressures continue to rise.